Interview with Winner Kaira Looro 2021
Interviewed: Juan Pablo Lopez Isabella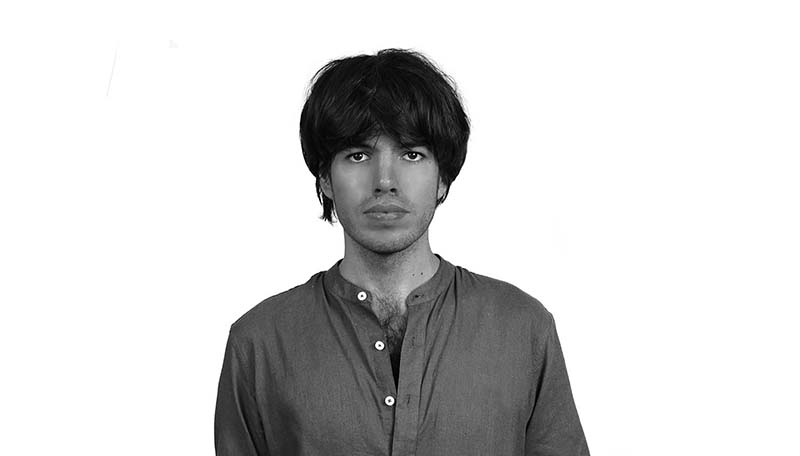 1) Can you tell us more about you?
My name is Juan Pablo Lopez Isabella, born in Montevideo, Uruguay, on November 6th, 1991. Young architect graduated from the Faculty of Architecture, Design and Urbanism of the Republic. I currently reside in Mexico City, where I am working in the architectural project, conceptualization and representation for a Mexican office. In addition, I dedicate part of my spare time to reading, poetry, art and nature are subjects of particular interest as well as the fact of knowing different cultures and traveling.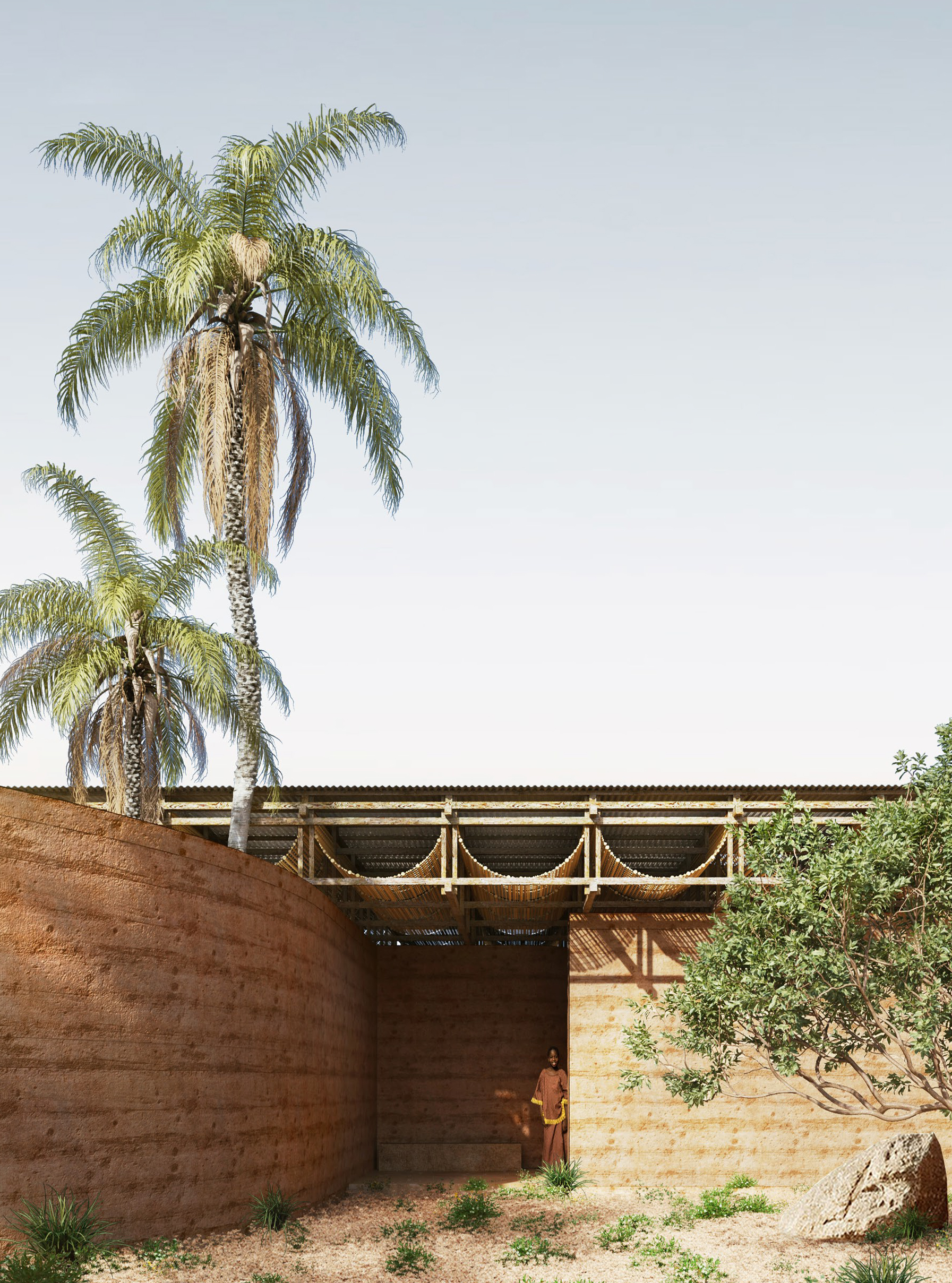 2) What was your feeling when you knew you were the winners of the competition?
In the first instance, when I received the news after breakfast, I was overwhelmed. While it boded well about the project, the feeling was one of surprise and happiness. It has been a great moment, being able to reconnect with those feelings after an intense work process, was comforting. Then I stripped from myself and the slow Sunday routine for a while, which allowed me to do a retrospective and a balance of the route that I have travelled in recent years, something that I had not done in a long time. At that moment, fleetingly appeared, again all those places that I have been through, all the people that I have met and helped me, the different pieces of architecture and landscapes that I have seen, and I felt extremely proud and grateful.
3) Which aspects of a design do you focus more during designing?
I consider of vital importance, first of all, to understand the place where the project is implanted, in this occasion was virtually through documentaries, photographs, writers, they helped me to get closer to Africa and Senegal. In this way, a prolegomenon is made, the conditions of the place such as climate, topography and nature, customs of the local culture, vernacular architectures, serve as a starting point and reference. This series of facts unleashes in me a lot of imaginaries and atmospheres that find a rational path through matter and structure. I believe that the material inquiry, the treatment and the consonance of the different components present, gives rise to a stimulating exchange between people and things. Depth, plasticity, weight, and aging were topics of particular interest. The structure was conceived as an abstract system that orders the architectural object, clear and harmonious, allowing the incorporation of particular situations. Finally, the time factor comes into play, evoked by the game between light and gloom, the water accentuating the experiences of sound and silence, the flora in its different states, account for a temporary reality that the project intends to treasure.
4) The aim of the competition is to create a place that promote Women's Right and fight human discriminations. How important is this theme today? According to you, what could be the role of architecture to promote Gender Equality?
I believe that the protection and promotion of human rights is a universal issue, as people we must unite and commit ourselves to the cause, fight for a common good, which is what give us happiness: freedom. There has been a great advance in recent years with respect to the fight for the rights of women and girls. Unfortunately, inequality still exists, but I feel that a solid path is being forged that will lead to a more stable and enjoyable future. Architecture like other disciplines must lead by example. Due to its material condition, the place it occupies within the city, its relationship with time and memory, architects must above all have an ethical commitment. In my opinion, proposals that promote equality, such as this edition that aims to give shelter to Senegalese women, enrich the disciplinary field. It is valuable and noble to know about incentives that show empathy and special attention towards the vulnerable sectors of society.
5) Can you briefly explain the concept of your project and which is the relationship between it and the Women's Empowerment?
The concept of the project is based on a monolithic piece, made on earth, which intersects two semicircles that reinterpret the figure of the circle, common in the settlements of primitive cultures. The formality and firmness of the prism is altered by the smooth concave and convex surfaces that contain the access and an oasis of contemplation and repair. The empowerment of women is interpreted in the project taking into account these two qualities, which seem to be opposite, but I would say that are complementary and coexist harmoniously. The architecture is inspired on the one hand, with the sweetness, goodness and delicacy that women radiates, towards their children, among her peers, and on the other hand, with the tenacity and strength with which they go out to work the land, and carry out household tasks. The spaces were conceived open and flexible, to give rise to scenes of reunion, ritual and celebration, where you can make a round, hold hands, feel the strong bond between the prodigious nature that surround.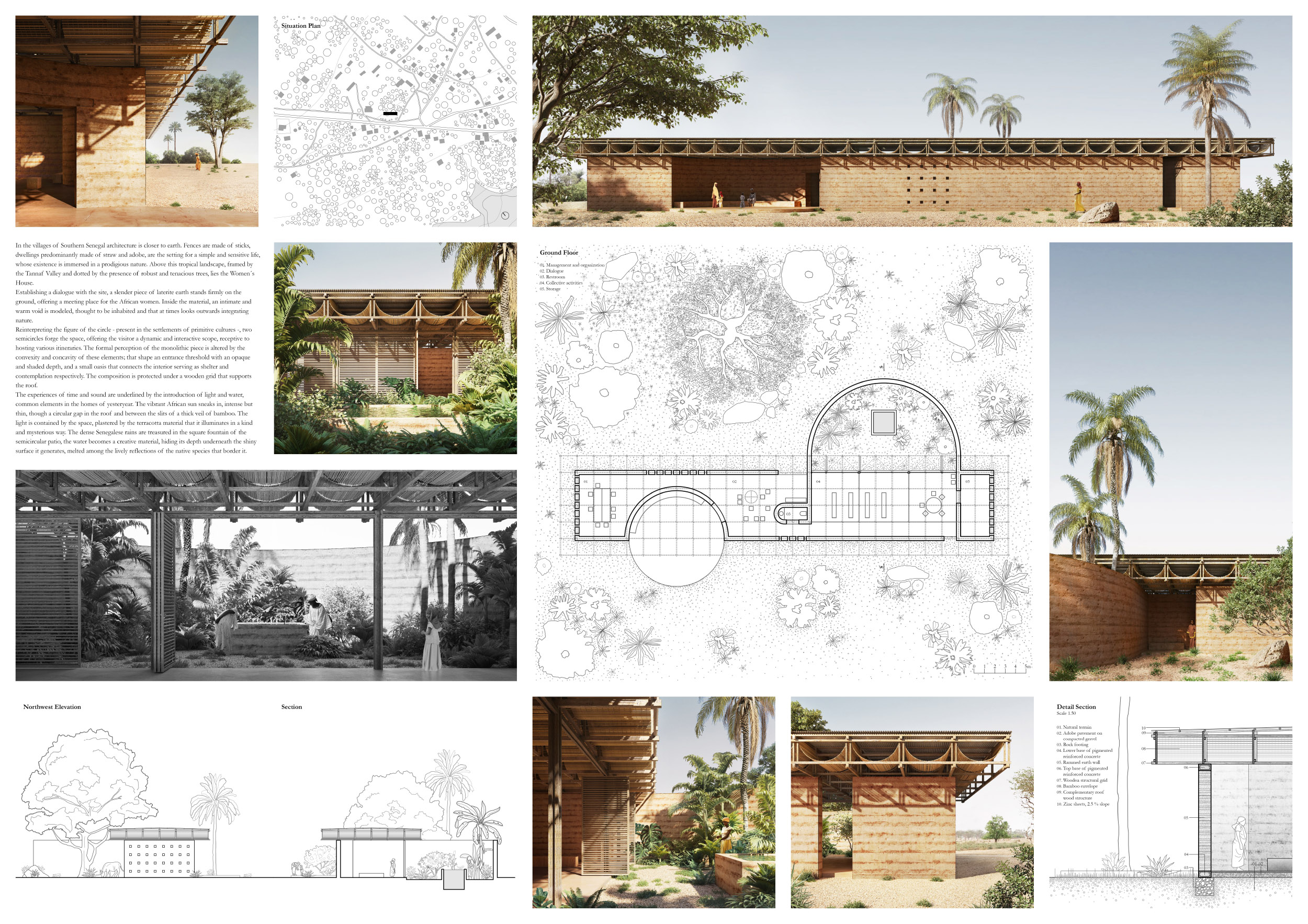 6) How did the material choice affect your design?
The use of materials presents in the area influenced the design positively. The project aims to resemble traditional construction techniques. I think that one of the charms of Senegalese culture is reflected in its art, and it is the quality of expressing feelings with elemental materials such as earth and sand. The harmonious balance established between popular constructions that have been developed over time and nature, the use of materials that are the present in the place in a sober way, are gestures that delineate a sparse and simple architecture that is took as a reference to project. Advantage was taken from the laterite earth, exclusive of the place, which gives the walls and pavement a terracotta pigmentation, which irradiates warmth. A thick veil of bamboo is woven into the roof defined by a grid of local wood, reminiscent of the village fences.
7) Has your project been inspired by anything-in particular, by some project in developing countries or past projects of Kaira Looro?
The impluvium house, typical of Senegalese vernacular architecture, has been a very useful historical reference. Some time ago, I had the opportunity to visit Aldo Van Eyck's sculpture pavilion in Arnhem, Holland. A simple open-air structure, made up of a series of parallel walls that arch into semicircles at times, crowned by a translucent roof. This work has been inspiring, as well as the Alvaro Siza pavilion in Oaxaca, Mexico, the wooden structures of the Japanese architect Kengo Kuma and the work of the Mexican architect Manuel Cervantes.
8) How your idea of architecture can improve Gender Equality in developing countries, and how the the women community concerned could perceive this architecture?
I personally agree with Denise Scott Brown's claim; in which she states that there is no sociology in architecture. I think that on many occasions a universal subject is still taken as a reference, alien to local customs and gender. There are several examples of architectures with rigid spaces that do not take into account a series of sensitivities that would make a difference. I think that architecture is an impure discipline, it has the great possibility of combining technique with other fields such as art, philosophy, anthropology and sociology. I would like to take even more time studying the human being in their context, their behaviour, relationships and then conceive spaces based on it. It is also necessary to create and innovate on new programs that promote equality in architecture.

9) From your point of view, what are the responsibilities of architects in dealing with complex issues such as human rights or architectures in developing countries?
Unfortunately, a large budget, attention and promotion is not allocated for programs that support human rights. I believe that architects must adjust to reality, weigh solidarity above all else, be willing to help. The assessment of the context seems to me a fundamental factor, as well as sustainability, making the most of local materials, passive energies, which avoid excessive consumption. The great challenge is to use the available materials and technology that are few in and innovate and creative way, with the aim of creating quality architectural works that last over time and contemplate the true needs of society.
10) Your competition registration fee is a donation to the no profit organization Balouo Salo that helps people in disadvantage area of Senegal. How it has affected you approach to the competition?
I think it is a noble and admirable gesture. I like to do projects with my heart, take the time necessary to create, the proposal has been presented in solidarity from the first instance and that has captivated me to work for it. It was a beautiful project stage in which I was able to find myself with pleasant feelings and learn more about Senegalese culture, its simplicity, humility and joy have inspired me.
11) Your prize is an internship at Kengo Kuma & Associates, one of the most prestigious architecture studios in the world. Can you express your feelings about it?
It is hard to believe yet. As a child one of my big dreams was to know Japan. I am fascinated by its culture and architecture. Lately I have read some books of Japanese literature that make me feel somewhat close. But living in Japan for a while and doing an internship in the studio of the prestigious architect Kengo Kuma has exceeded my expectations. Its architecture is admirable, its reinterpretation of traditional Japanese culture in a contemporary key is extremely interesting. The material condition of their work, of great handicap, is value to be highlighted.
12) The aim of the competition is also to give professional opportunities to young architects, and we wish your team the best achievements for your career. How do you think you will be in next 10 years? According to you, how much will this award affect your future?
This competition has undoubtedly been a key piece in my career as an architect. As I have done so far, with responsibility, vocation and effort I will seek to make the best of this great experience. One never finishes learning, since knowledge is endless, I consider myself lucky and grateful to have this opportunity that will affect my future. In ten years I hope to see myself happy, dedicating myself to what I am truly passionate about, which is architecture, fulfilling dreams and contributing my already mature vision to people, also collaborating on proposals like this one that has been presented in order to help and fight for a fairer society. Thinking that a group of women would build my project and inhabit it later fills me with pride, feeling that they will walk through the spaces that I have thought, will be sheltered, it is a caress to the soul that I will never forget. That is the great award of the competition for me.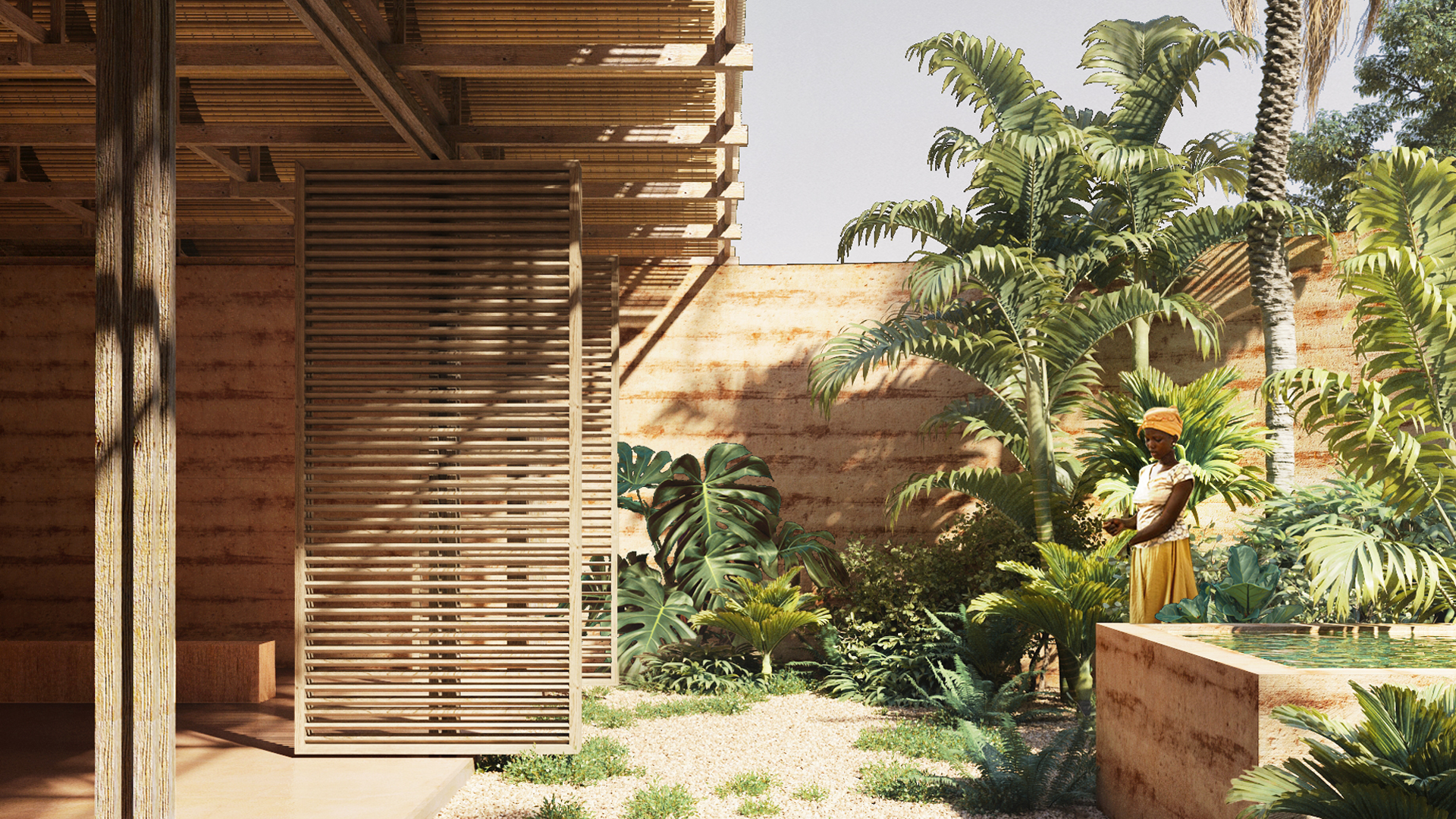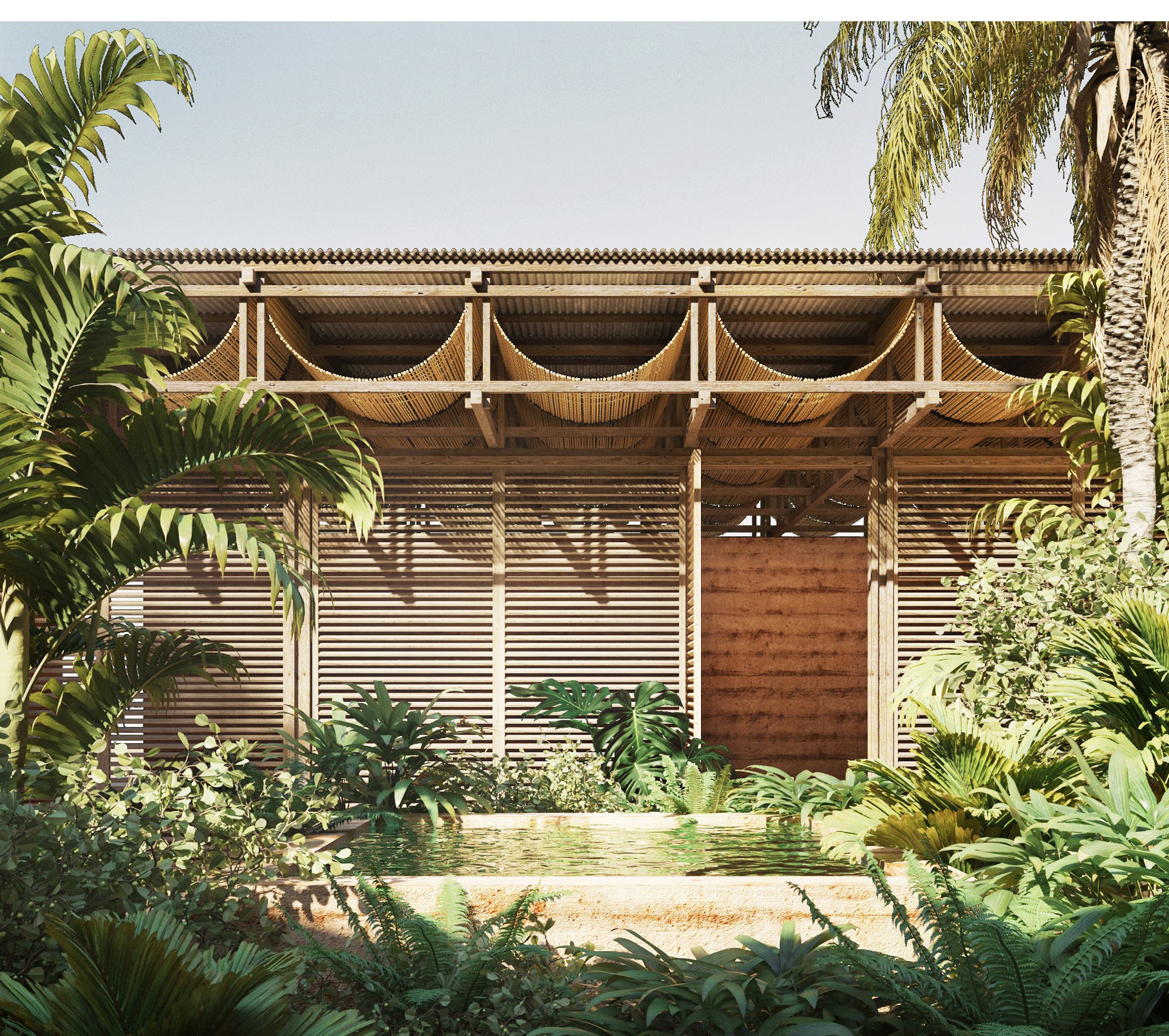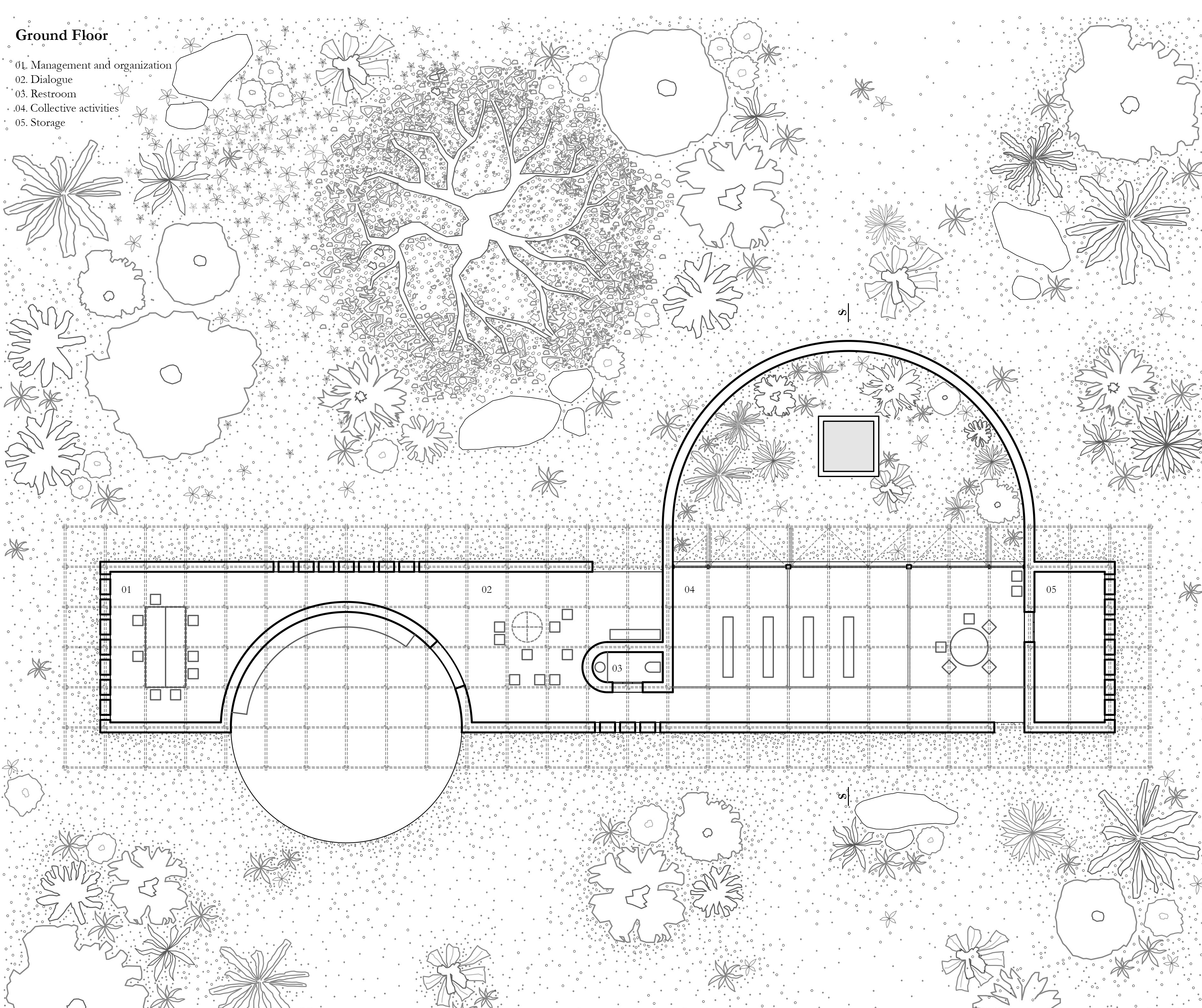 ---