Lo studio nasce a Catania nel 2010 e si occupa di architettura. Fondato da Sebastiano Amore e Angela Maria Campione, entrambi sensibili all'architettura e alle sue molteplici espressioni, lo studio unisce teoria architettonica, ricerca e sperimentazione. Numerose le partecipazioni dello studio a concorsi internazionali di progettazione da cui seguono riconoscimenti e realizzazioni. Nel 2012 lo studio è finalista a Young Italian Architects, selezione dei migliori 10 studi italiani under 35, e selezionato nella raccolta 30-40 fra i 30 più interessanti studi siciliani. Nel 2013 lo studio si classifica terzo al Premio NIB, selezione dei 10 più promettenti studi di architettura under 36 operanti in Europa e nel 2015 è segnalato al premio Quadranti di Architettura nella categoria opera prima e vince il premio Bellini.
the collaboration between wolfgang mühlbacher and andreas dworschak led to the founding of a joint architecture studio based in linz/austria in 2000. since then, they have worked on numerous projects under name of the architecture firm –archinauten – ranging in scale from urban planning strategies to interior design. the palette of projects reaches from single-family homes to commercial and business objects all the way to public buildings such as cultural / sport centers and schools. many of the archinauten's building commissions are the result of winning architectural competitions. they see their work as architects as being holistic – from the preliminary draft to the finished object. in between creativity, vision and realistically meeting needs, they are conscious of their social responsibility, in this sense, the archinauten regard their work as social and cultural service at a very high level of artistic, functional and technological quality. the architectural quality and sustainability are measured primarily by how openly and differently the work can be interpreted for the most diverse forms of living.


ARCò has been founded by a group of young engineers and architects that understand Architecture as the "resolution of contingent problems through an aesthetic interpretation – and so, sensitive – of reality".Such an approach has led ARCò to find and to contribute with its own skills, the world of International Cooperation in order to face and to solve architectural problems in emergency situations.Sustainability is approached in a social sense by seeking different techniques suitable to the specific sites of action, enabling self-construction processes, in an economic sense through the choice of the building techniques, using recycled and/or recyclable materials, in the environmental sense through the use of renewable energy sources and passive bioclimatic architecture principles.A fundamental goal for every project is the transmission of knowledge and skills through a process of capacity building of techniques and principles which have always been present in the local historical context.

Atelier AA è un luogo di indagine di nuovi territori affini all'architettura. Fondato nel 2015 da Elena Arcidiacono e Cecilia Alemagna, appartenenti ad una generazione di architetti che si è formata tra la metà degli anni '90 e i primi anni del 2000. Vengono da esperienze dove imparano a progettare ascoltando e rispettando il paesaggio, i territori e lepersone che li abitano, usufruendo di borse di studi internazionali consolidando le conoscenze attraverso esperienze di studio in diversi paesi Europei. Si imbattono in maniera più o meno consapevole in nuove pratiche legate all'architettura, come il soundscape e la rigenerazione urbana. Ambiti di ricerca e sperimentazione che hanno come luogo principale di studio l'azione diretta su strada, l'attenzione per le caratteristiche specifiche di ogni luogo e per le attività che in esse si svolgono. Credono che la strada per migliorare le nostre città e quindi l'ambiente, converga con la strada che conduce al miglioramento della qualità dei rapporti fra diversi gruppi sociali a scala globale e locale.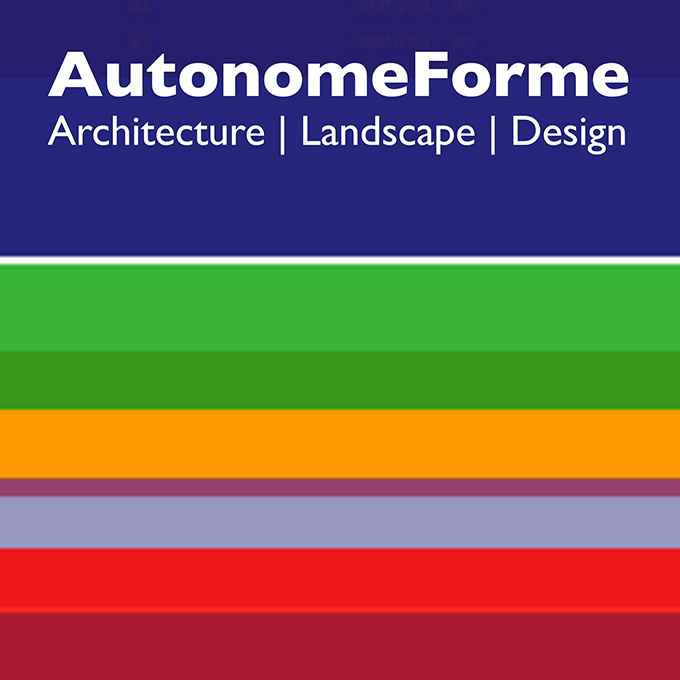 AutonomeForme, fondato dagli architetti Marco Scarpinato e Lucia Pierro, mira a definire nuove strategie urbane con un approccio partecipativo, ecologico e sostenibile basato sulla relazione tra architettura e paesaggio e la collaborazione interdisciplinare. Il team interviene a piccola e grande scala con progetti di landscape e urban design riguardanti waterfront, aree dismesse e nuove centralità urbane. AutonomeForme ha ottenuto vari riconoscimenti in premi e concorsi di progettazione internazionali tra cui, nel 2013, la Medaglia d'oro dell'Holcim Prize per la riqualificazione di Saline Joniche che s'inserisce in "Paesaggi resilienti", progetto dedicato alla sostenibilità e al riutilizzo delle ZTA/ ZoneTemporaneamenteAbbandonate, che il team sviluppa dal 2000 con progetti per Napoli, Catania, Messina e Palermo. Nel 2016 riceve il prestigioso Green Good Design. Parallelamente all'attività professionale il team sviluppa il progetto di ricerca "Avvistamenti | Creatività contemporanea" e cura l'attività di pubblicistica attraverso Plurima.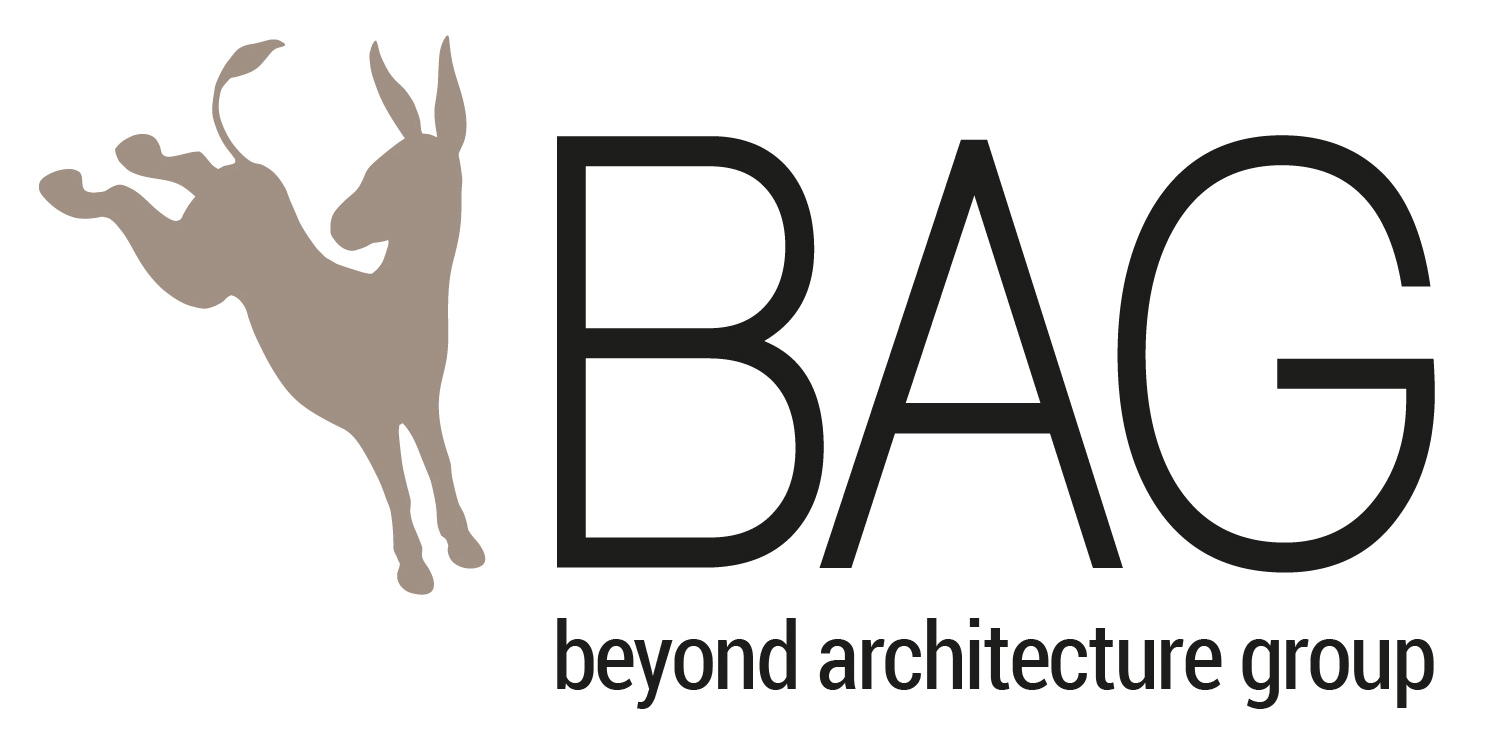 Beyond Architecture Group è uno studio di progettazione fondato nel 2009 da Paolo Robazza. Con base a Roma, è attivo nell'ambito dell'architettura sostenibile anche in contesti di emergenza. Utilizzando materiali locali e naturali, BAG sperimenta tecnologie innovative, riprende tecniche tradizionali e sviluppa soluzioni di design che consentono un elevato risparmio energetico e benessere dell'abitare. All'interno dei propri cantieri, BAG organizza workshop internazionali attraverso i quali è possibile partecipare direttamente ai lavori di costruzione. Il cantiere si trasforma così da spazio privato a momento di condivisione, ricerca, apprendimento e apertura all'architettura sperimentale.
Based in Milan, Stefano Boeri Architetti (Stefano Boeri, Michele Brunello) is committed to the research and practice of contemporary architecture and urbanism nationally and internationally. Stefano Boeri Architetti is currently curating Skolkovo city of innovation in Moscow, together with Jean Pistre, Speech, David Chipperfield, Mohen Mostafi, Kazuyo Sejima, OMA, Herzog&De Meuron and in particular it is developing the detailed masterplan of D4 district with the Moscow-based studio Project Meganom. The studio has participated in the developing of the guideline of the concept-masterplan of Milan Expo 2015 together with Richard Burdett, Jacques Herzog and William MacDonough. Recently completed projects include the recovery of the Ex Arsenale in La Maddalena Sardinia for the G8 Summit, and the new RCS (building A2) – Corriere della Sera Headquarters. In Italy signed also the interior design for the new Italian private train transport company, NTV and in occasion of the 150 years of Italy's unification it curated the exhibition design of Meetdesign in Mercati Traiani in Rome and Palazzo Bertalazone in Turin. Projects currently under way include the design for new prototypes for social and sustainable housing; which use the wood-cycle in Lombardia, and projects for Internazionale Milano football club and San Siro stadium. Stefano Boeri Architetti received international prizes and recognitions.

Möhn + Bouman Architects is an international architectural firm situated in Rotterdam, with over 15 successful years producing bespoke, high quality architecture in a range of scale and function. Their projects include new builds and renovations in a variety of sectors including private houses, residential developments, low-cost housing, student accommodation, commercial properties, healthcare centres and landscape and urban design. The firm adopts a unique design approach for each individual project ensuring the end product meets the client's needs and sits comfortably within its environment.
Laureato in architettura presso il Politecnico di Milano, dal 1972 collabora, nel settore del disegno industriale, con varie aziende, tra le quali: Ansorg, Arclinea, Axor-Hansgrohe, B&B Italia, Flexform, Flos, Fusital, Hermès, Iittala, Kartell, Malobbia, Maxalto, Sanitec Group, Technogym, Tre Più e Vitra. Maxalto, un marchio di B&B Italia, è ideato e coordinato interamente da Antonio Citterio. Tiene lezioni e conferenze. Ha vinto premi tra i quali il compasso d'oro nel 1987 e nel 1994. Alcune sue opere fanno parte dell'esposizione permanente del MoMA e del Centro Georges Pompidou di Parigi. Nel 1999 fonda con Patricia Viel la società "Antonio Citterio and Partners". Lo studio opera a livello internazionale sviluppando programmi progettuali complessi, ad ogni scala ed in sinergia con un network qualificato di consulenze specialistiche. A settembre 2009 lo studio di architettura ha cambiato la propria denominazione sociale in "Antonio Citterio Patricia Viel and Partners".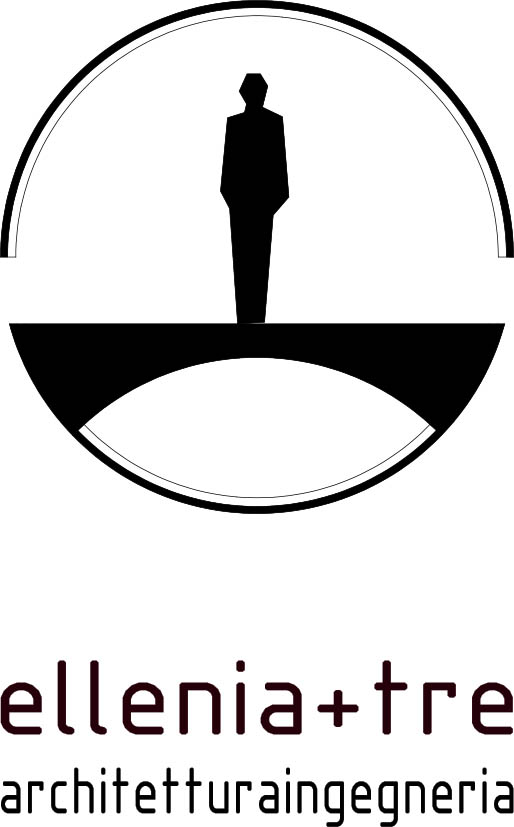 Ellenia+3 architetturaingegneria nasce nel 2007 ma l'attività congiunta dei componenti dello studio è continuativa fin dal 2000. L'attività dello studio è rivolta ad interventi su beni monumentali ed edifici di interesse pubblico quali università, musei, ospedali, edifici di culto, spazi pubblici destinati alle attività collettive, siti di interesse archeologico e interventi di riqualificazione urbana. Caratteristica di molti progetti è l'approccio multidisciplinare per interventi su siti che presentano problematiche complesse. Nel 2013 vince il Premio Internazionale di Architettura Abitare il Mediterraneo con il progetto di riconversione della Chiesa dei Santi Giorgio e Dionigi a Catania.


Lo studio ILS architetto, fondato nel 2010 da Ivana Laura Sorge, unisce all'esperienza edilizia e alla progettazione architettonica, la passione per l'interior ed exterior design. Lo stile sobrio, l'uso dei materiali della tradizione uniti a nuovi materiali, il comfort e la versatilita', ne caratterizzano le architetture ed il design ed ogni progetto rappresenta una storia, un'ispirazione sempre diversa. L'Architettura viene concepita a partire dal rapporto con il contesto, con la luce naturale e dalla sostenibilità energetica. Partecipa a Mostre diArchitettura Collettive e Concorsi di Progettazione e fonda le sue basi su ricerca e sperimentazione. Tra i premi e riconoscimenti ricevuti l'ultimo è il PREMIO TAOAWARD DESIGN TALENT 2015, nell'ambito del Gala finale di TaoModa, al Teatro Antico di Taormina. Primo premio nell'ambito del design tra i premi internazionali per la moda, cultura, scienza, cinema, televisione, spettacolo.

Juri Troy's office is a multidisciplinary studio, founded in Vienna in 2003 and located also in Bregenz, in the Vorarlberg  region. The close contact to craftsmen and to the regional art of timber construction of Voralberg have been two essential factors for the definition of the fundamentals of research. The holistic and sustainable approach to architecture leads us to use natural and local materials, to resort to traditional construction techniques deeply-rooted in the places. The daily practice of the architecture has brought to excellent results like the realization of the first carbon neutral house of Austria, the "Michael Grzimek School" in Frankfurt, that won the Greenbuilding Award, and other visionary timber-project with highest energy standard.

KAAN Architecten is a Rotterdam based architectural firm, operating in a global context and merging practical and academic expertise within the fields of architecture, urbanism and research on the built environment. The studio, led by Kees Kaan, Vincent Panhuysen, Dikkie Scipio consists of an international team of architects, landscape architects, urban planners, engineers and graphic designers. KAAN Architecten believes in cross-pollination between projects and disciplines as an essential tool to foster a critical debate within the studio. Since the launch of the firm, KAAN Architecten handles and supervises a wide range of projects, actively working within the private and the public sector, with project teams that become increasingly multidisciplinary and dynamic. KAAN Architecten maintains a culture of evolution, which is essential in a profession that changes at a rapid pace. KAAN Architecten seeks to uphold long-term relationships with its clients, consultants and partners. KAAN Architecten's projects transcend the traditional notion of scale and typology, ranging from furniture and interiors to urban development and from retail and offices to museums and buildings for health and education.



Kengo Kuma was born in Yokohama, and attended Eiko Gakuen junior and senior high schools. After graduating in Architecture from the University of Tokyo in 1979, he worked for a time at Nihon Sekkei and Toda Corporation. He then moved to New York in the USA for further studies at Columbia University as a visiting researcher from 1985 to 1986. he founded the "Spatial Design Study" (now "Kengo Kuma & Associates "). In 1987, he founded the "Spatial Design Studio", and in 1990, he established his own office "Kengo Kuma & Associates". Today he is a professor at the Graduate School of Architecture at the University of Tokyo. It is generally considered one of the greatest exponents of contextual architecture. His projects have faced many areas, from design of small items to the halls for temporary installations, from buildings to urban planning. Thanks to his deep understanding of Japanese culture and tradition, he has marked a turning point in the international architectural discourse. "As regards my architecture I do not need to make a unique work. I work, rather, thinking that it might disappear; even if I cannot completely erase the architecture, I think an attitude that respects the softness, the man, the environment and nature, has however different outcomes. "

Born in Tokyo in the 1978, he graduated in 2002 in engineering at Nihon university . He obtained a Master of Engineer in Waseda University, and performs research doctorates and in 2007 became researcher in Nobuaki Furuya lab. Gets the post doctoral research in universities YITP at Kyoto University, National Astronomical Observatory of Japan and RESCEU / University of Tokyo. Today Ko Nakamura is architect, designer, researcher. chief Director of Mosaic Design. Doctor of Architecture. 1st class regitered architect in Japan. Today is professor of the University of Tokyo in the Kengo Kuma Lab. His experiences of interdisciplinary teachings are in Obirin University, International Christian University and Kitasato University about Fluid Mechanics , Astroparticle Physics, Theory of Relativity.

Studio Libeskind is involved in designing and realizing a diverse array of urban, cultural and commercial projects around the globe. Our Studio is a collaboration of architects and designers that believe architecture is a practice of optimism. We approach our projects with the attitude that to make great places, you must believe in the future, but also remember the past.Studio Libeskind's architecture emerges from the idea that a building should be expressive and reflect contemporary life. Innovation is at the core of our design process. We believe that bold design must be realized with sustainable technology and we strongly believe that the art of architecture lies in creating a maximum impact within the constraints of budgets and functionality. We know from experience that great architecture comes from working with great clients; however, architecture is a public art and we hold ourselves accountable not only to the client, but to the communities, and cities in which we build.

Lo studio LFSN nasce nel 2009, mettendo a frutto le esperienze professionali maturate dai suoi componenti. LFSN si occupa di architettura ed interior design di spazi pubblici in ambito civile e per la croceristica navale. Lo studio cura tutte le fasi del progetto, dalla progettazione preliminare alla supervisione di cantiere, con particolare attenzione alla gestione ed al controllo nelle diverse fasi del progetto, dalla progettazione alla realizzazione. Particolare attenzione viene posta nell'uso della luce e dei materiali, nel loro accostamento funzionale e cromatico. Tra il 2010 ed il 2016 i lavori del gruppo sono stati esposti alla casa dell'architettura di Roma, a Bergamo, Ferrara, Cagliari, Catania, Ragusa e Selinunte e sono stati pubblicati sui volumi "YIA-Young Italian Architects" e "30<40" e sull'e-book "Sicily beyond crisis".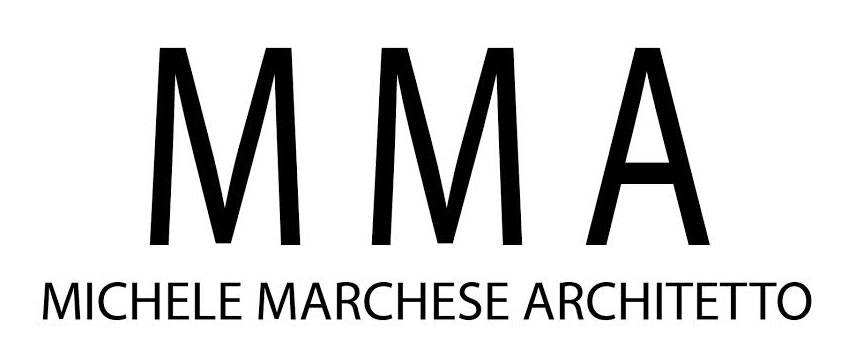 Michele Marchese nasce a Catania nel 1955, ha studiato presso la Facoltà di Architettura di Reggio Calabria e di Palermo, laureandosi nel 1980 avendo come insegnanti Franco Purini e Ludovico Quaroni. Nel 1981 apre lo Studio professionale a Catania e nel 1985 insieme a Orazio D'Agata, scomparso nel 2003, danno vita allo studio Architetti Associati che si amplia nel 1998 con una sede a Roma. Nel 2011 modifica l'assetto professionale integrando la propria attivita' con quella della Udine Ingegnerie Integrate e con un Interior Designer Francesco Scialfa, dando vita allo studio MMA. Lo studio che opera sia in Italia ed all'estero, si occupa principalmente di progettazione, costruzioni di edifici pubblici e privati, spazi commerciali, nelle varie discipline, di interior design residenziale, di abitazioni e design industriale, oltre a direzione artistica e consulenza di comunicazione e marketing.
Architetto-pianificatrice, svolge la sua attività di ricercatrice sui temi del restauro architettonico e dei sistemi tradizionali della costruzione con la terra cruda applicati all'architettura contemporanea. Nel 2016 è vincitrice insieme a Izaskun Villena Marcos del IX Premios de Arquitectura y Urbanismo de Castilla y León nella categoria Otros campos de  actividad de los arquitectos. É stata Direttrice della Unidad de Promocion yDesarrollo della Provincia di Palencia ed è attualmentepresidente dell'Ordine degli Architetti di Leon (COAL) sezione dim Palencia. Ha fondato la Piattaforma SMART-LOCAL TIERRA e i Laboratori di Costruzione Sostenibile.




L'esperienza professionale degli Ingegneri Enrico Finocchiaro e Riccarda Iacono, iniziata insieme nel 2003, porta nel 2012 a fondare lo studio tat. La formazione ingegneristica ed urbanistica ha permesso di integrare architettura e sperimentazione tecnologica con esperienze progettuali e di ricerca sensibili ai temi della progettazione sostenibile e partecipata, convinti che il coinvolgimento delle popolazioni locali possa portare alla definizione di progetti di qualità architettonica, urbanistica ed ambientale e ragionando su temi quali l'architettura di qualità estesa ai settori cosiddetti di "margine", alla ricerca di visioni "trasversali" all'interno delle città contemporanee.


x architekten is a group of dedicated architects who develop conceptual positions on contemporary architecture through project-related work. As a mathematical variable, the x represents openness. The x demands majority: The team with a flat hierarchy replaces the professional profile of the architect as a lone fighter. The dynamics of a permanent work process, oscillating between creativity and (self-) criticism, creates architectural quality above the capacities of each single member.
The simultaneity of practical work and teaching or research – Technical Universities of Graz, Vienna and Innsbruck and Master Class Architecture of the Art University Linz - intensifying the work of x architekten. The activities of x architekten includes housing, office buildings, buildings for industrial, commercial, shopping and entertainment, design and urban planning.