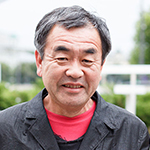 Kengo Kuma was born in 1954. He established Kengo Kuma & Associates (KKAA) in 1990. Professor Emeritus at the University of Tokyo after teaching at Keio University and the University of Tokyo. KKAA projects are currently underway in more than 30 countries. KKAA has office in Tokyo, Paris and Bejing. Kengo Kuma proposes architecture that opens up new relationships between nature, technology, and human beings. He is considered one of the most influential contemporary architects, universally recognized for his sustainable approach and devoted to respect for the environment and tradition. His major publications include Ten Sen Men ("point, line, plane", Iwanami Shoten), Hito no Sumika ("shelters for people", Shincho Shinsho), Makeru Kenchiku (Architecture of Defeat, Iwanami Shoten), Shizen na Kenchiku (Natural Architecture, Iwanami Shinsho), Chii-sana Kenchiku (Small Architecture, Iwanami Shinsho) and many others. Kengo Kuma has designed significant buildings around the world. These include the Japan National Stadium in Japan, V&A Dundee in Scotland, Folk Art Museum in China, the GC Prostho Museum Research Cente in Japan, the Under One Roof EPFL Artlab in Switzerland, Kadokawa Culture Museum and Exchange in Australia and many others. In 2021 he received the "The Most Influential People of 2021" award from Time Magazine.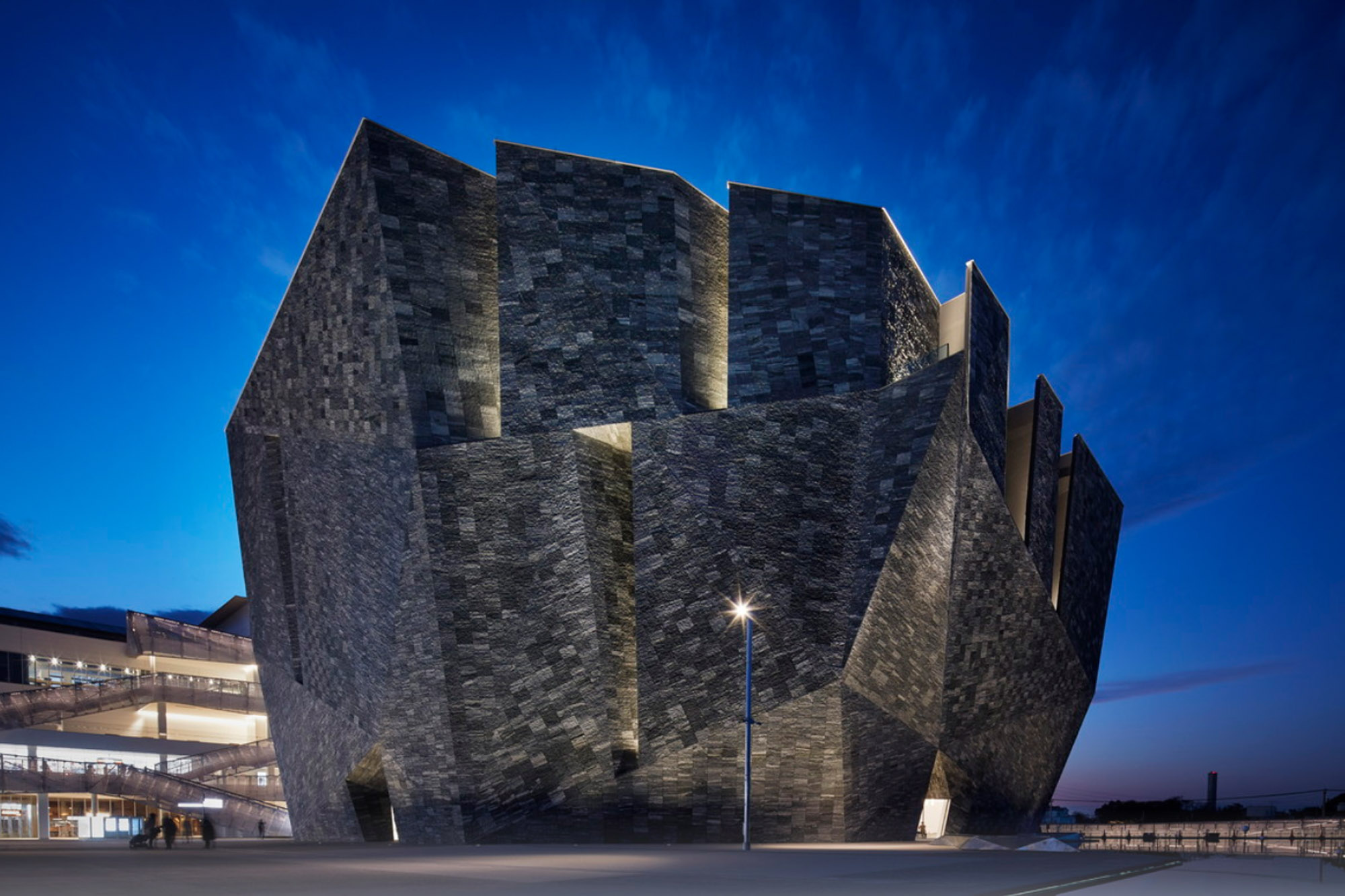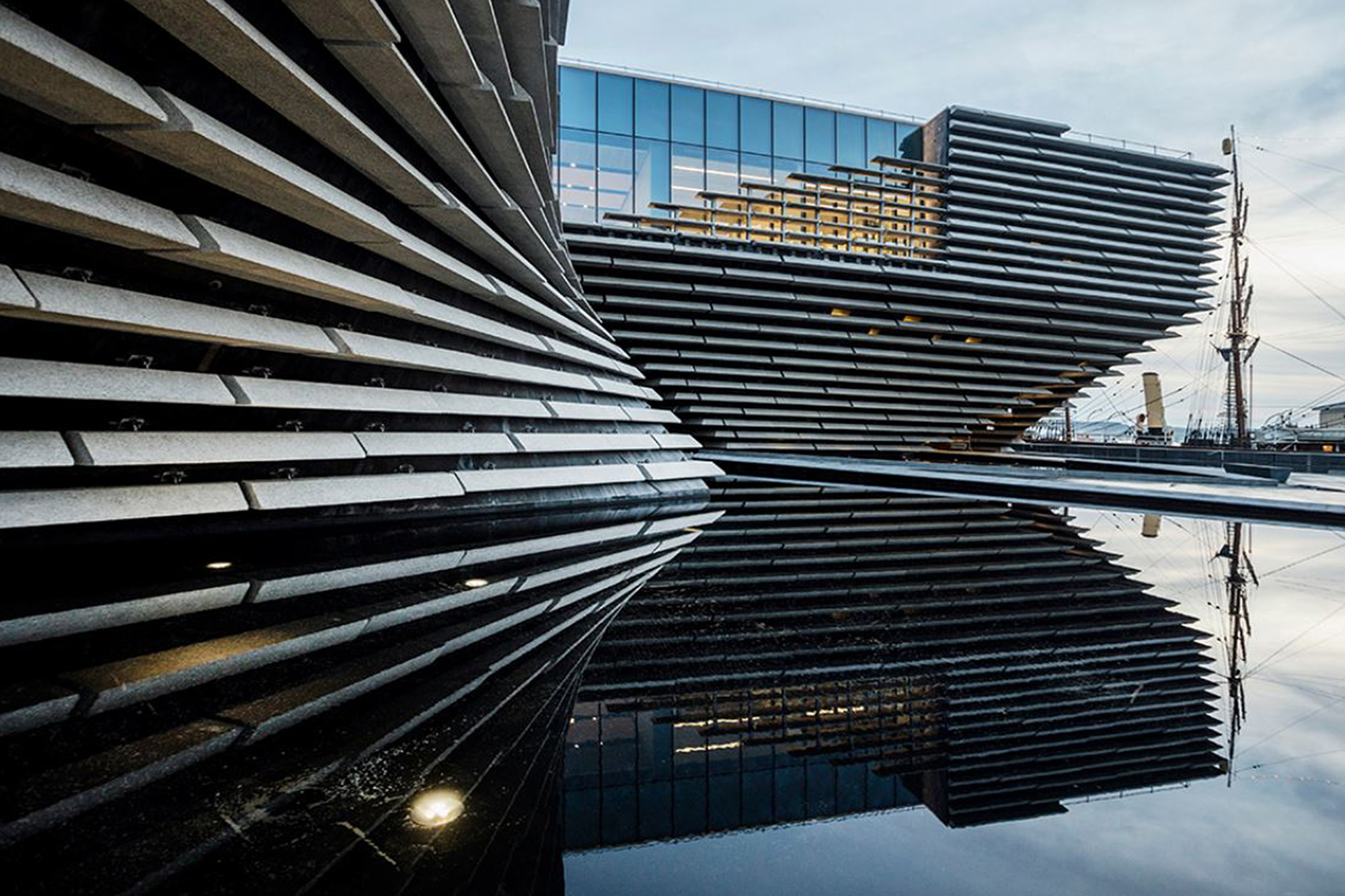 ---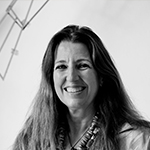 She studied architecture at the Istituto di Architettura di Venezia (IUAV) and currently acts as director of the international architecture firm Miralles Tagliabue EMBT, founded in 1994 in collaboration with Enric Miralles, based in Barcelona, Shanghai and Paris. Among her most notable projects built are the Scottish Parliament in Edinburgh, Diagonal MarPark, the Santa Caterina market in Barcelona, Campus Universitario de Vigo, and the Spanish Pavilion at the 2010 Shanghai World Expo which was awarded the prestigious RIBA International "Best International Building of 2011" award. In the teaching field, she has been a visiting professor at Harvard University, Columbia University and Barcelona ETSAB, lecturing regularly at architecture forums and universities, and is part of jurors around the world, e.g. the Princesa de Asturias awards and since 2014 she is part of the jury of the Pritzker Prize. In 2004 she received an honorary doctorate from the Faculty of Arts and Social Sciences, Edinburgh Napier University, Scotland. Her work received the RIBA Stirling Prize in 2005, the National Spanish Prize in 2006, the Catalan National prize in 2002, City of Barcelona prize in 2005 and 2009, FAD prizes in 2000, 2003 and 2007. She received the 2013 RIBA Jencks Award, which is given annually to an individual or practice that has recently made a major contribution internationally to both the theory and practice of architecture. And in May 2019, she received the Cross of Sant Jordi granted by the Generalitat of Catalonia for the excellence of her professional practice in the field of architecture worldwide. She is also the director of the Enric Miralles Foundation, whose goal is to promote experimental architecture in the spirit of her late husband and partner Enric Miralles.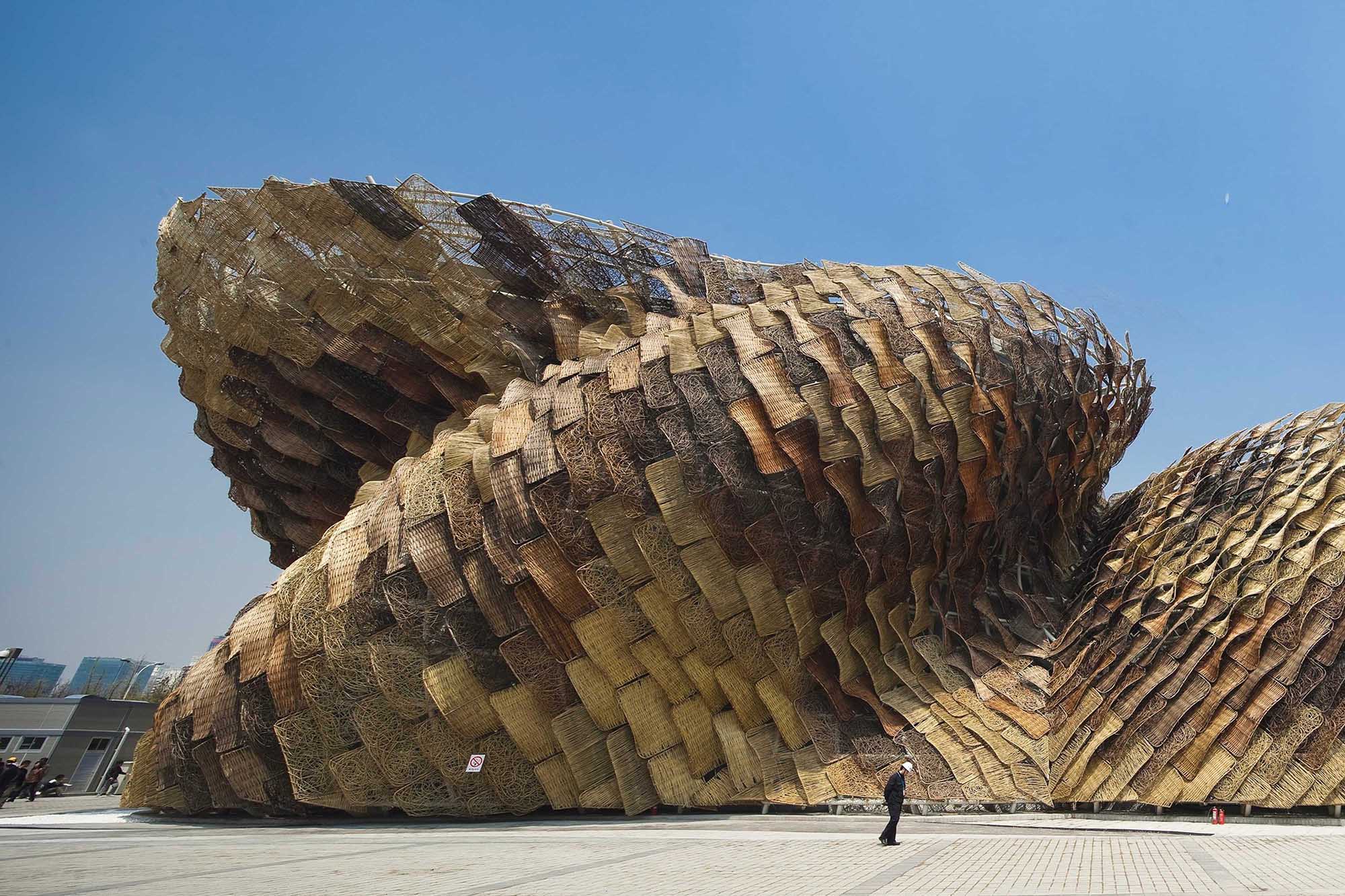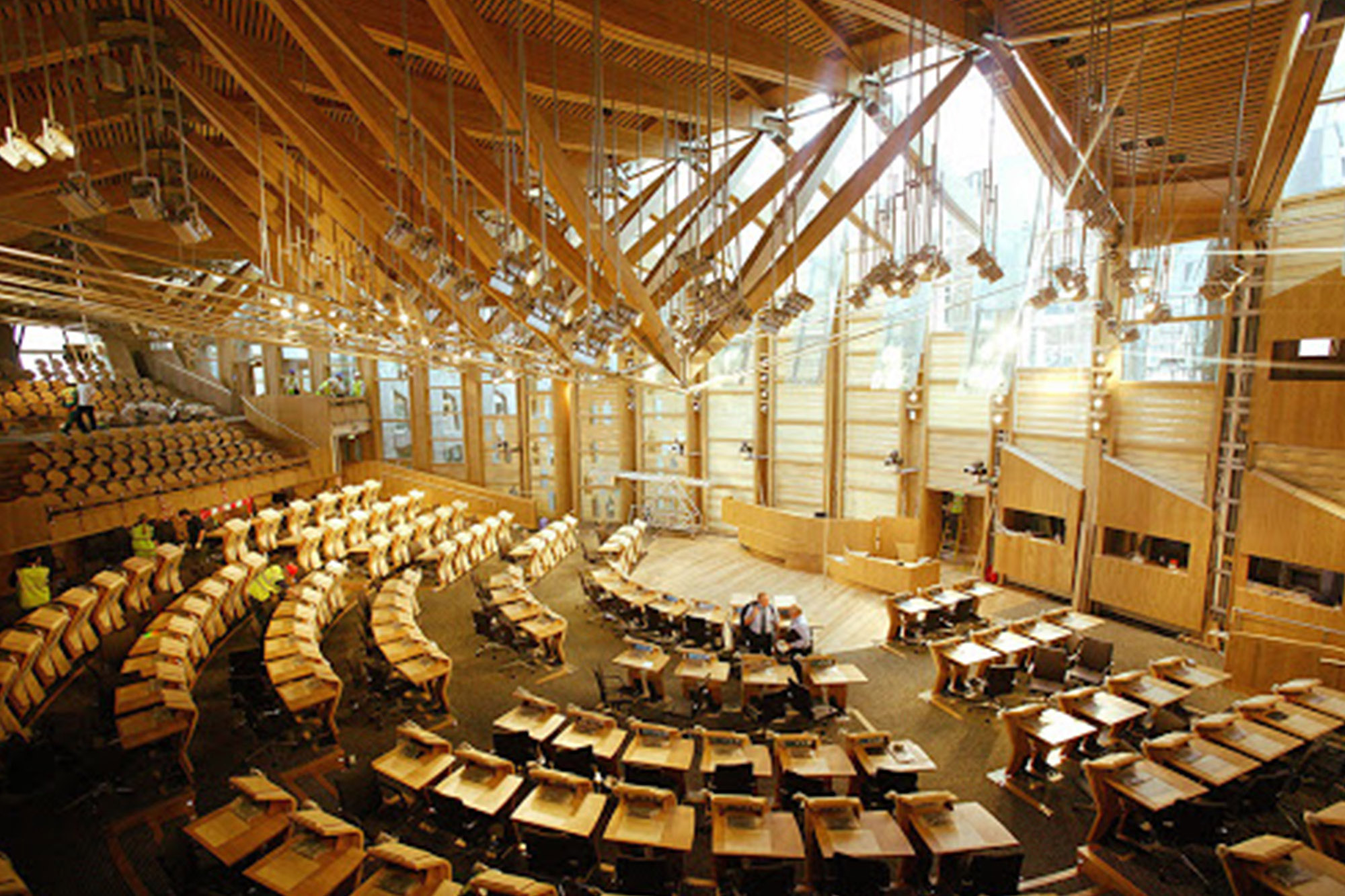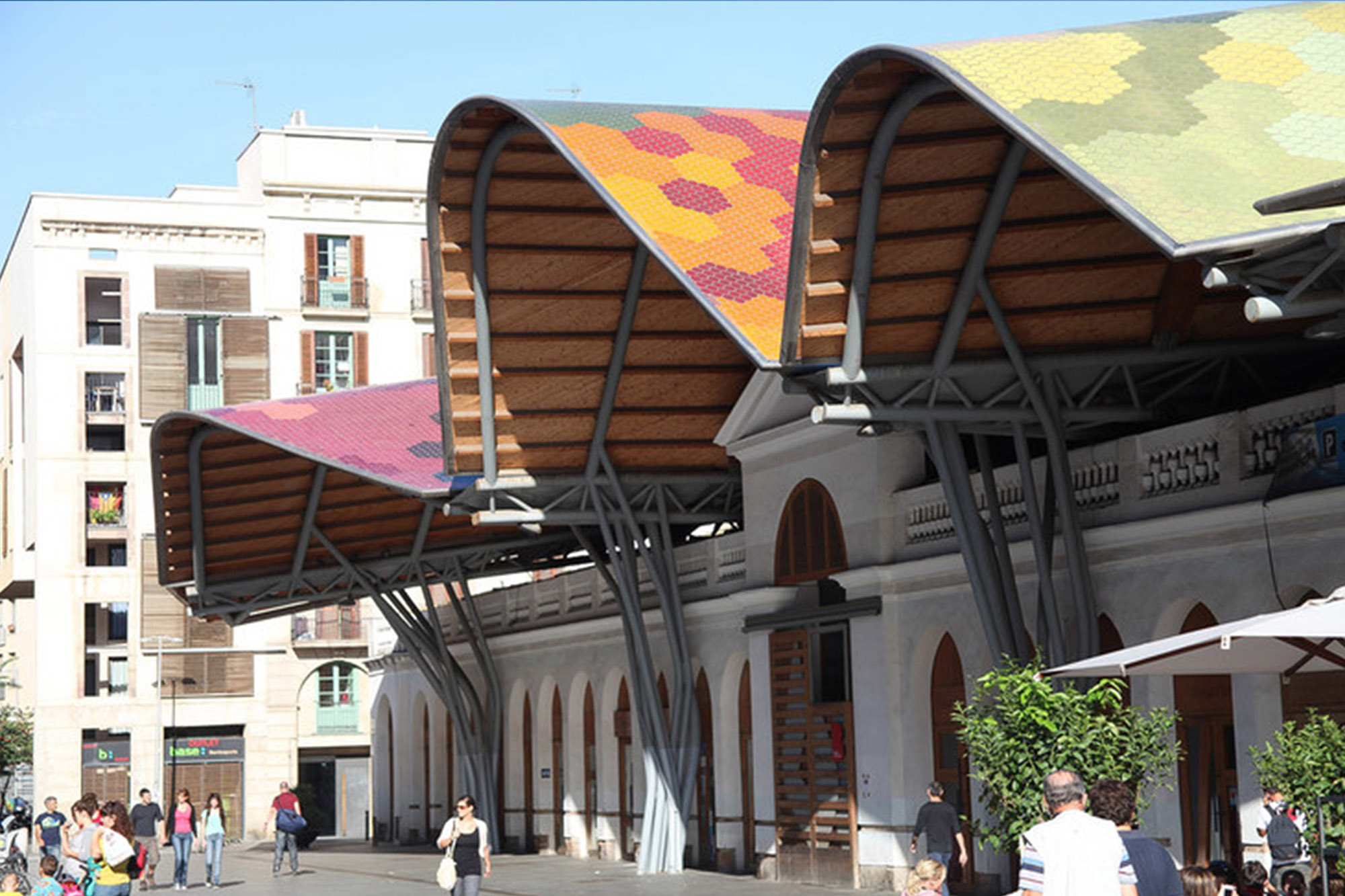 ---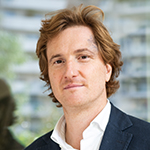 Agostino Ghiradelli earned a degree in architecture from the Università degli Studi di Genova in 1999. He has collaborated and has been Partner of several International Firms, has worked in New York and Paris and has supervised construction sites all over the world. He focuses both in the research and the design phase of Architecture and Urban Planning projects. To this end he collaborated with public institutions and he was a lecturer for various international institution: MIPIM 2019, University of Vienna, University of Trieste, ULI, Europe Young Leaders Summer School of Milan. In 2017 he created the Studio SBGA I Blengini Ghirardelli with Giuseppe Blengini. He gained experience in a wide range of architectural projects always focusing on sustainability. He designs agile working environments that implement connectivity and flexibility improving quality of life. The urban planning interventions in which he played a role of designer / coordinator are: ESA-ESTEC CAMPUS in Noordwijk near Rotterdam; UniCredit Campus in Lampugnano, Milan; Masterplan for the new stadium of A.S. Roma Football Team in Roma; CityLife Masterplan in Milan.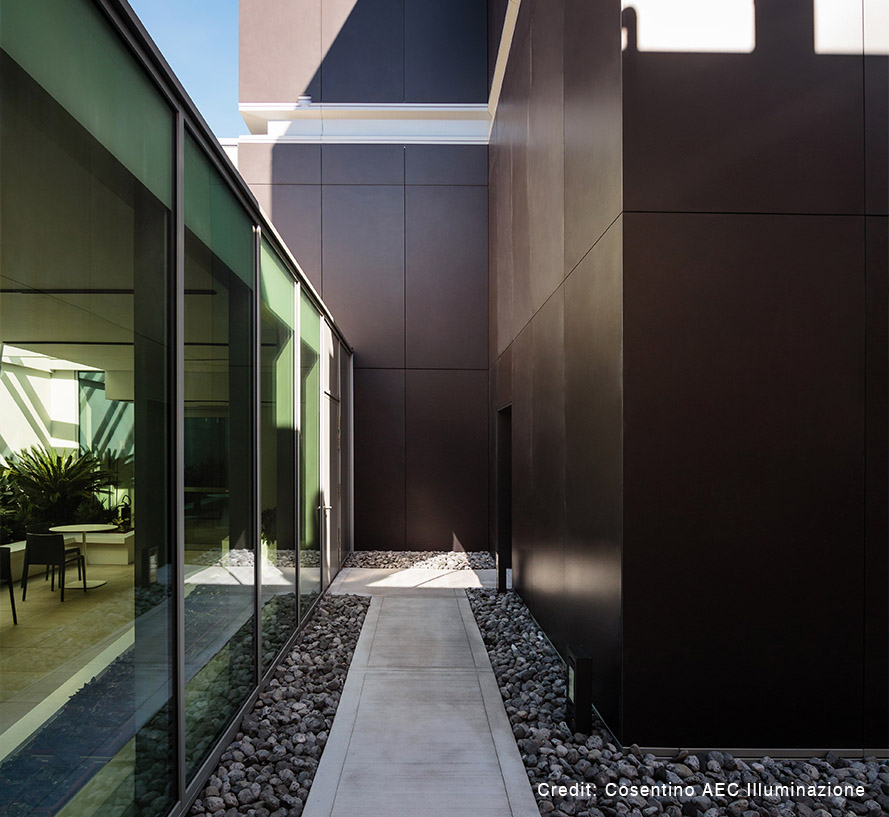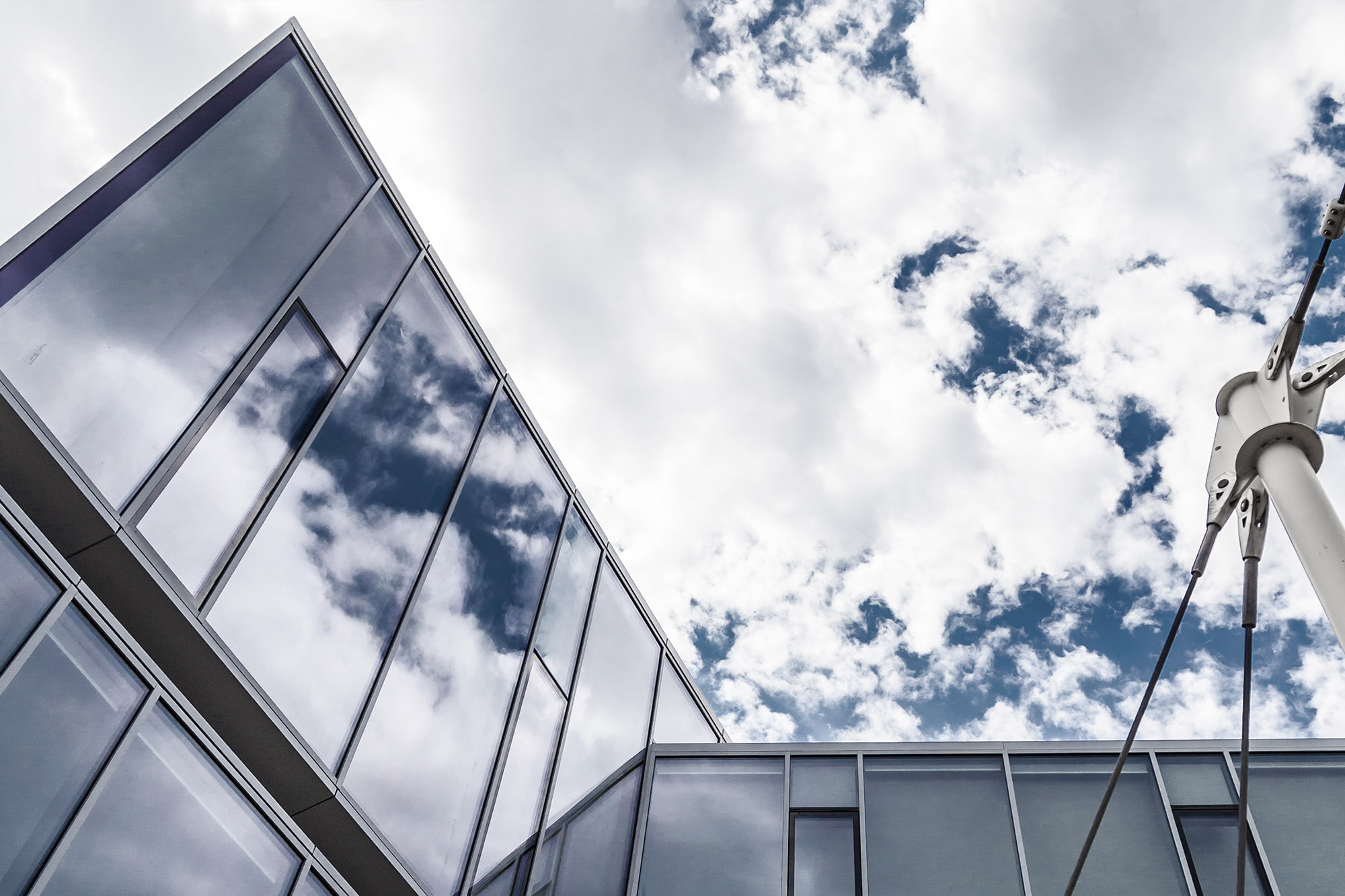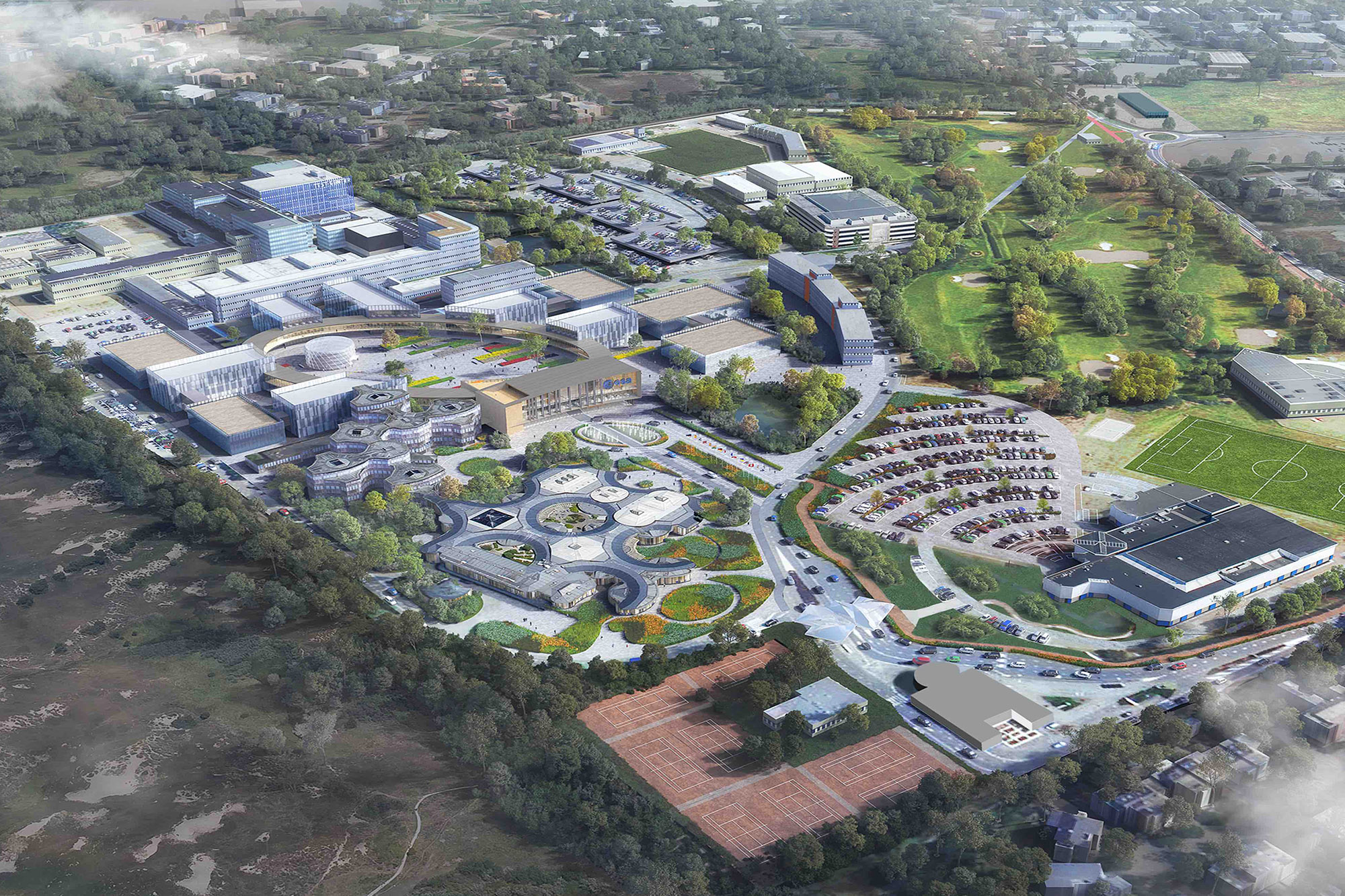 ---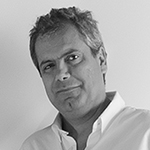 Manuel Aires Mateus was born in Lisbon in 1963. He graduated from Faculdade de Arquitetura de Lisboa (1986) and he collaborates with Francisco Aires Mateus, with both having founded the studio Aires Mateus in 1988. In teaching, he collaborates with several universities since 1986, such as the Harvard Graduate School of Design, the College of Architecture, Art and Planning of Cornell University, the Oslo Architecture School, the Faculty of Architecture of the University of Ljubljana or the School of Architecture of the University of Navarre, in Pamplona. Since 1998, he is a professor of Universidade Autónoma de Lisboa and, since 2001, of the Accademia di Architettura in Mendrisio, Switzerland. The studio's work is present in several countries, being developed from its premises in Lisbon, Portugal and many of the projects have in published in monographies, including the A+A Architecture Guide, El Croquis, Arquitectura Viva, GA, A+U, 2G, C3, d'Arco, TC Cuadernos, DOMUS and AMAG, among others. Aires Mateus has participated in several exhibitions, with a regular presence, for example, at the Venice Architecture Biennale (Italy, 2010, 2012, 2016, 2018 and 2021). The studio's work has always dealt with the role of memory and knowledge, with the relationship between the physical and the cultural world. The work seeks to reflect on every scale surrounding us. It searches for the perennial state of shapes and materiality in the continuity of time.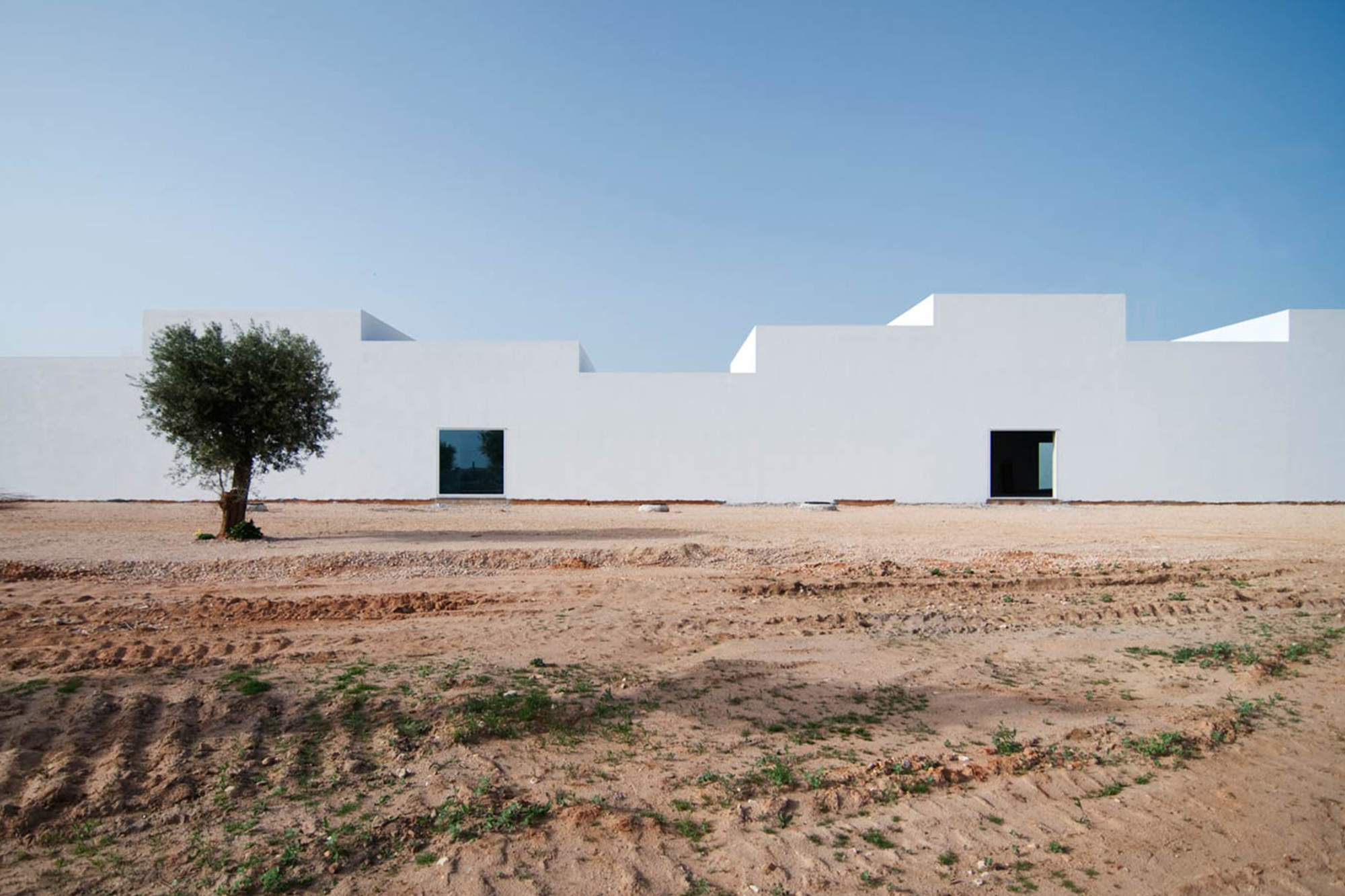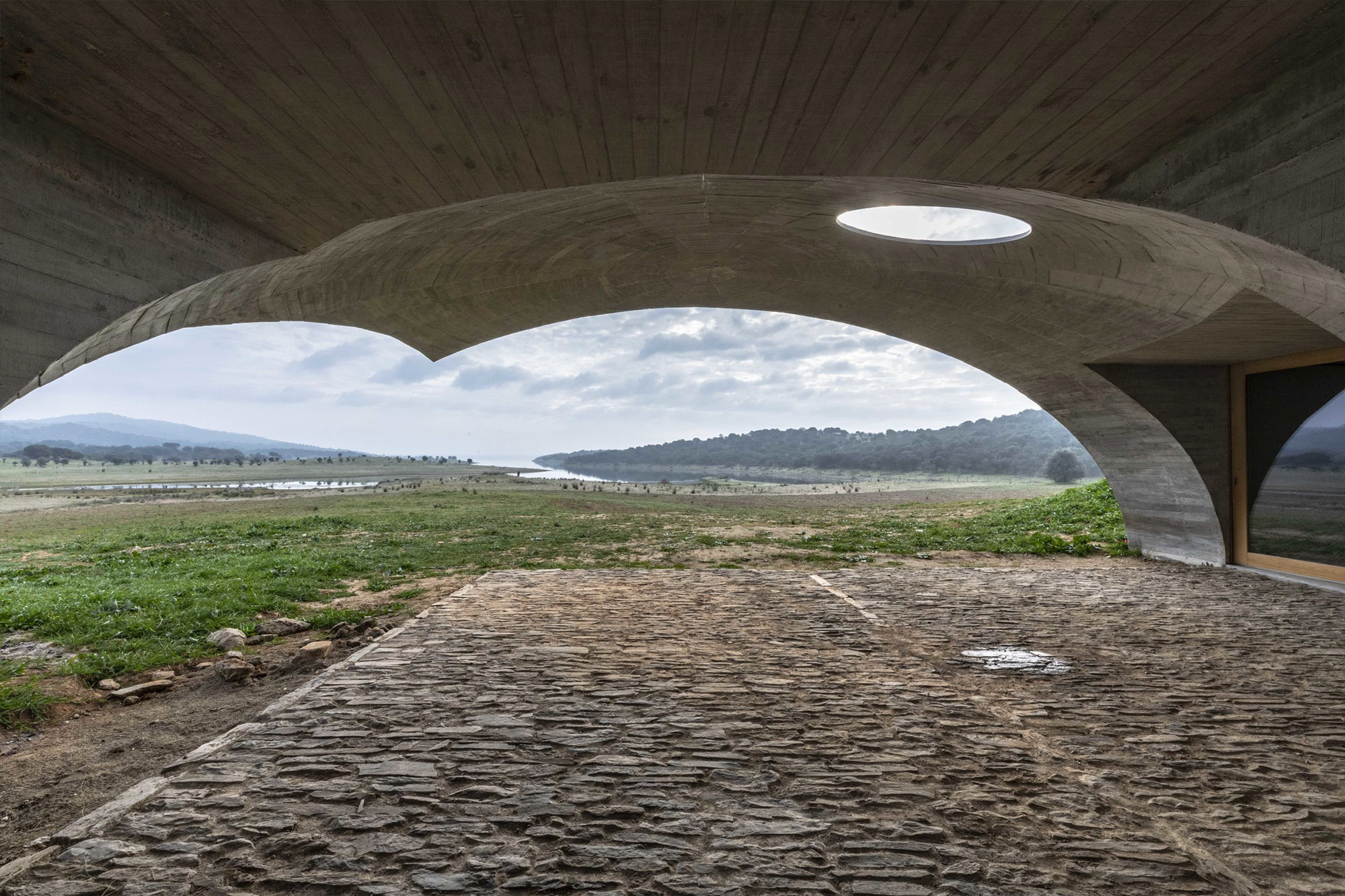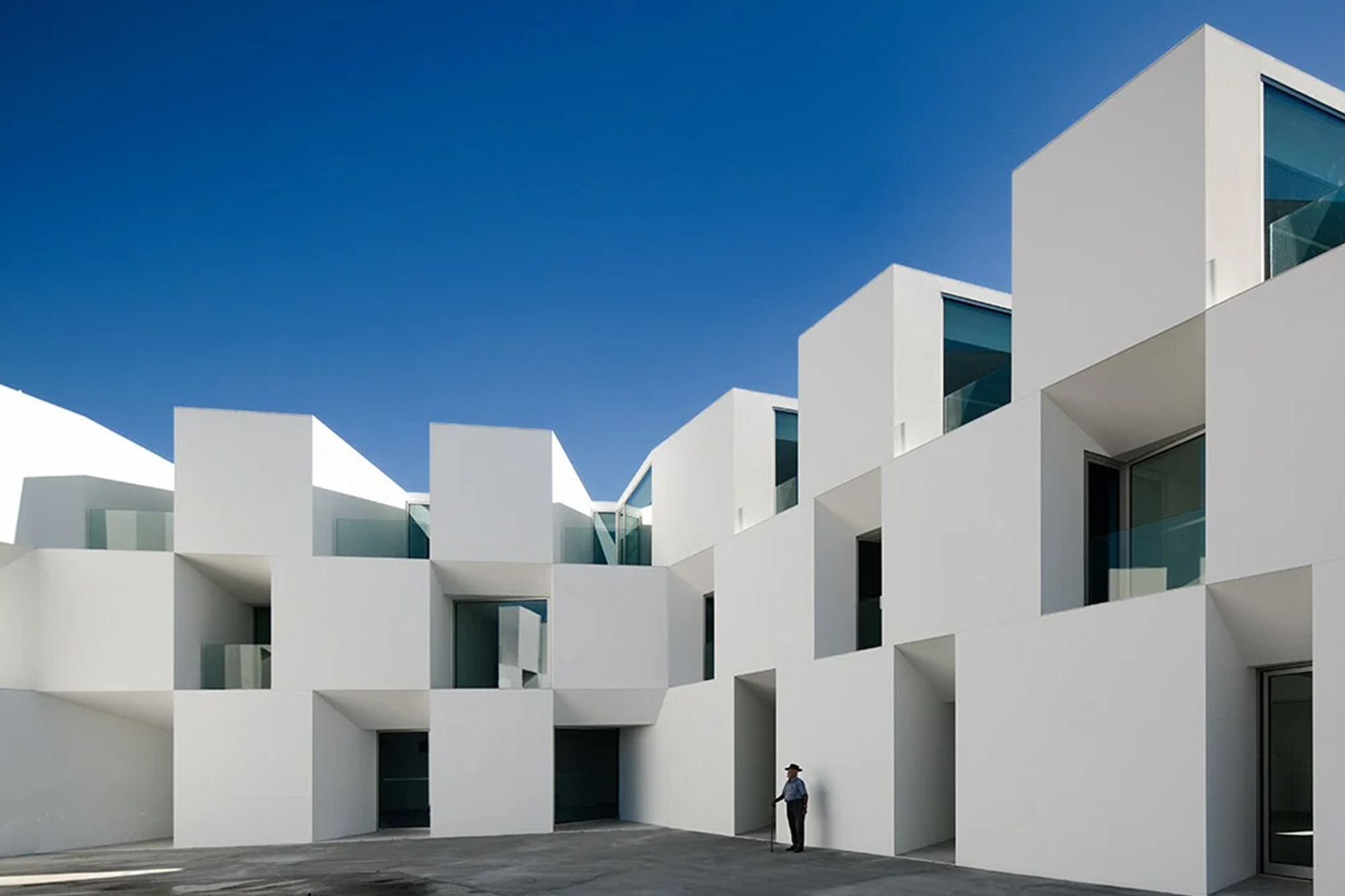 ---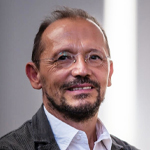 Raul Pantaleo is an Italian architect, born in Milan, he lives and works in Venice and Trieste. Graduated from the IUAV University of Venice. Holds an international certificate in Human Ecology attained through post-graduate studies at the University of Padua. Raul is project designer and consultant in the sectors of bio-architecture and urban re-qualification; he is currently involved in conducting laboratories in the processes of participatory and communicatory project development. In addition, he is involved with the practice of social communications and graphic design for various Public Administrations and non-profit organizations. Raul Pantaleo is one of the co-founder of "studio TAMassociati", a practice which specializes in socially oriented projects in critical areas. Some of the current and completed projects include: The Salam Centre for Cardiac Surgery for the Emergency NGO in Sudan; Banca Etica (Ethic Bank)Headquarters in Padua (Italy); healthcare buildings for the Emergency NGO in Darfur, Sudan; also projects in the Central African Republic, Sierra Leon, Rwanda, Afghanistan, Iraq and Uganda. Among the main awards received : the LafargeHolcim Awards Acknowledgement prize (2017), Aga Khan Award (2013), Zumtobel Gruop Award (2014).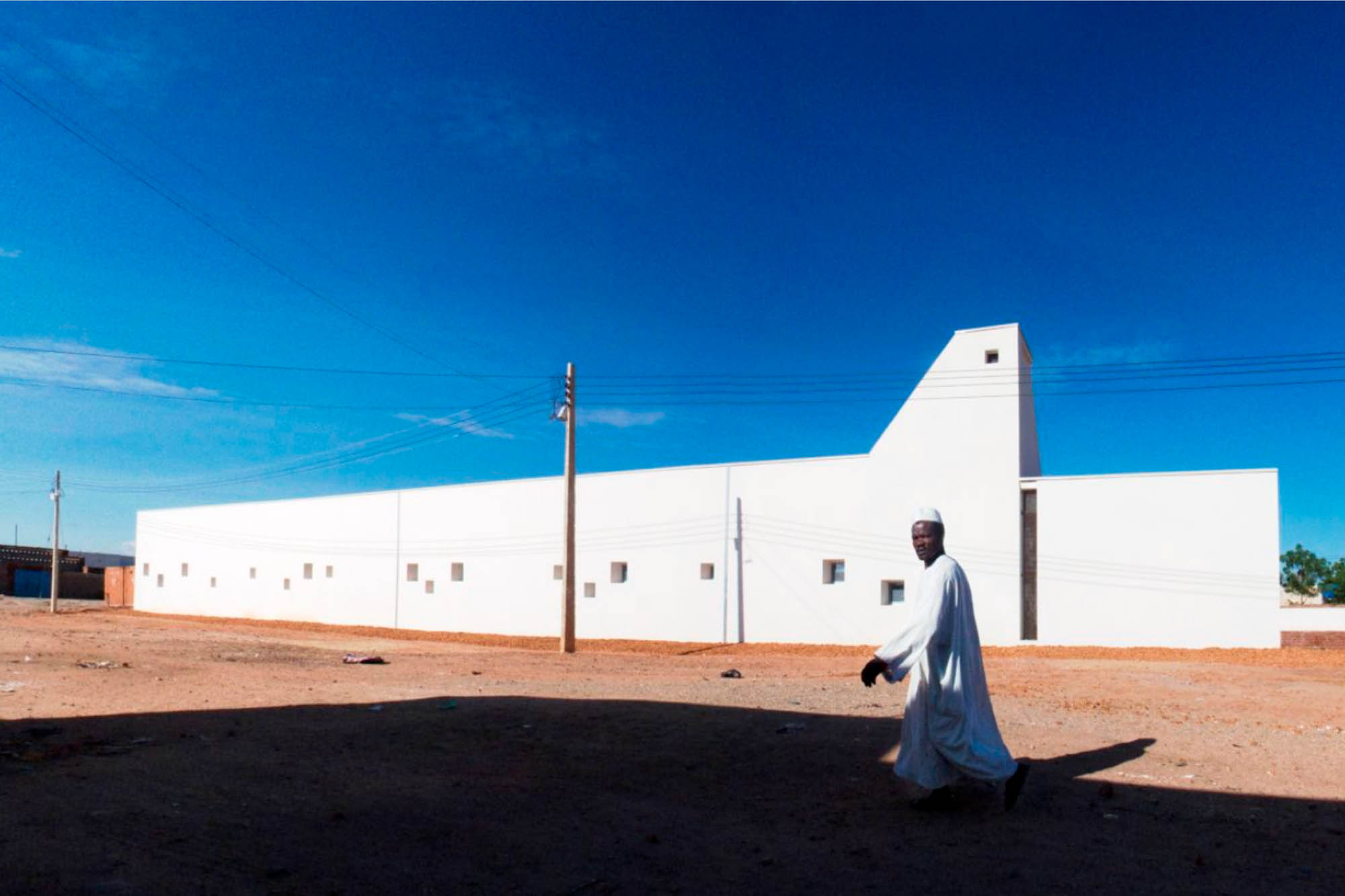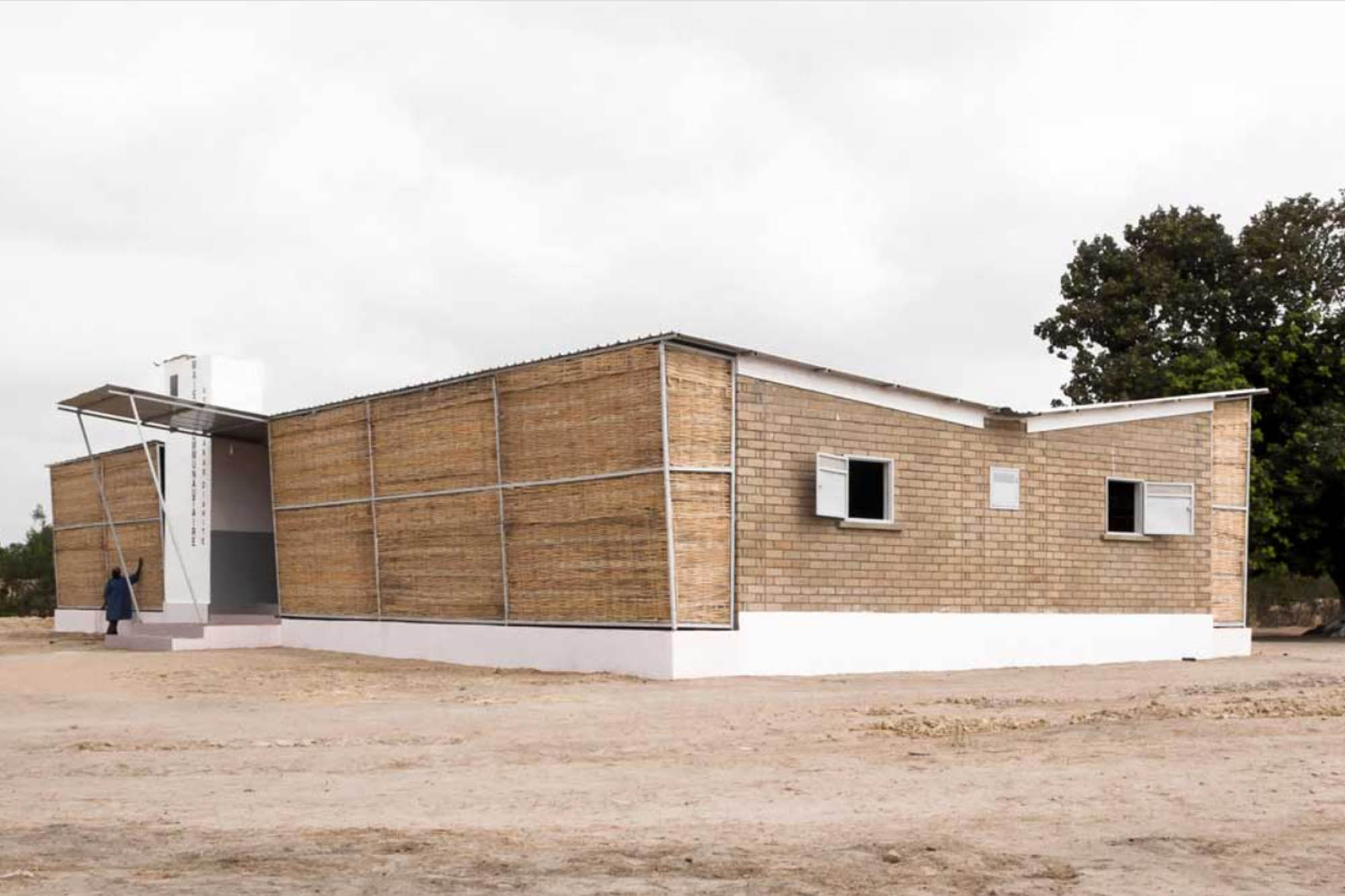 ---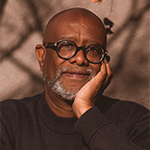 Mphethi Morojele is owner and founder of the MMA Design Studio, an award-winning architecture and design studio based in Johannesburg, South Africa. The practice has collaborated to produce some of the most iconic and culturally important projects in South Africa and continues to expand its portfolio on the continent with projects in Ethiopia, Uganda, Botswana, Mozambique, Lesotho and Burundi. He has emerged as one of the most important voices in architecture in Africa celebrated by Archdaily as one of the "seven architects designing a diverse future in Africa." He has been a design lecturer at the University of Witwatersrand in Johannesburg and critic at most of South Africa's schools of Architecture. He has curated many exhibitions on African architecture including for the South African National pavilion at the Venice Biennale in Italy and at the Royal Institute of British Architects in London. He continues to serve on many international architecture juries including for the Union of International Architects (UIA), the European Union, the Holcim International foundation, The African Architecture Awards, and the Architecture Masterprize to name a few.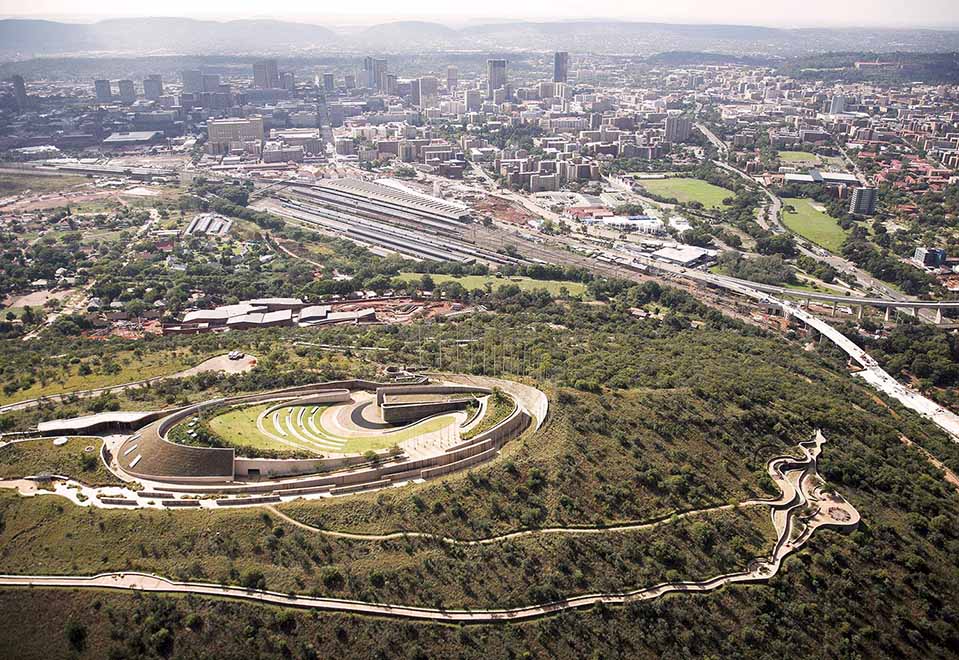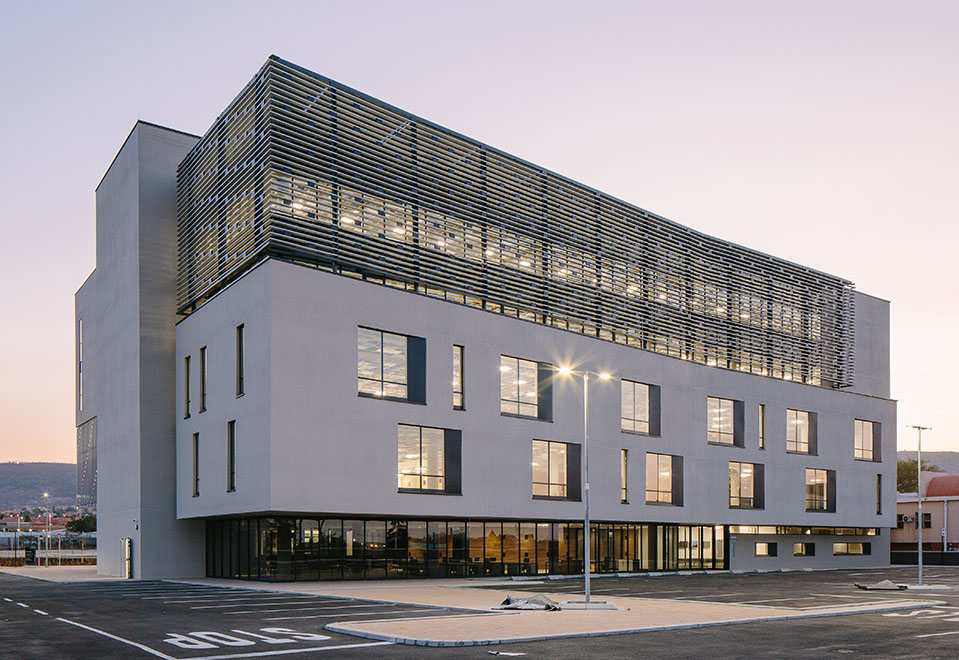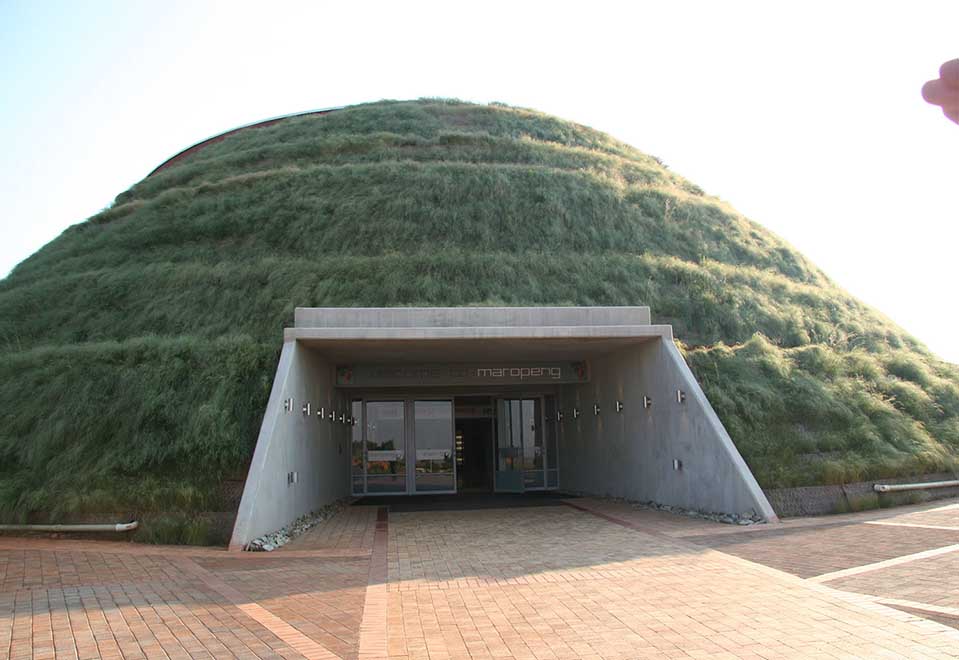 ---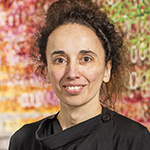 Emmanuelle Moureaux is a French architect and artist living in Tokyo since 1996, where she established emmanuelle moureaux architecture + design in 2003. Inspired by the layers and colors of Tokyo that built a complex depth and density on the street, and the traditional spatial elements like sliding screens, she has created the concept of "shikiri", which literally means "dividing (creating) space with colors". Using colors as her signature, her works extend to a number of projects, including architectural design for Sugamo Shinkin Bank, space design for ABC Cooking Studio, art installations for UNIQLO and ISSEY MIYAKE, "100 colors" art installation series, and "Forest of Numbers" at The National Art Center, Tokyo. Commissioned by the New Taipei City Government in Taiwan, she completed in 2021 the artistic design of the Mass Rapid Transit "Circular Line" where her colors spread into city-scale. Associate Professor at Tohoku University of Art and Design. Member of "Tokyo Society of Architects", the "Architectural Institute of Japan", and the "Japan Institute of Architects".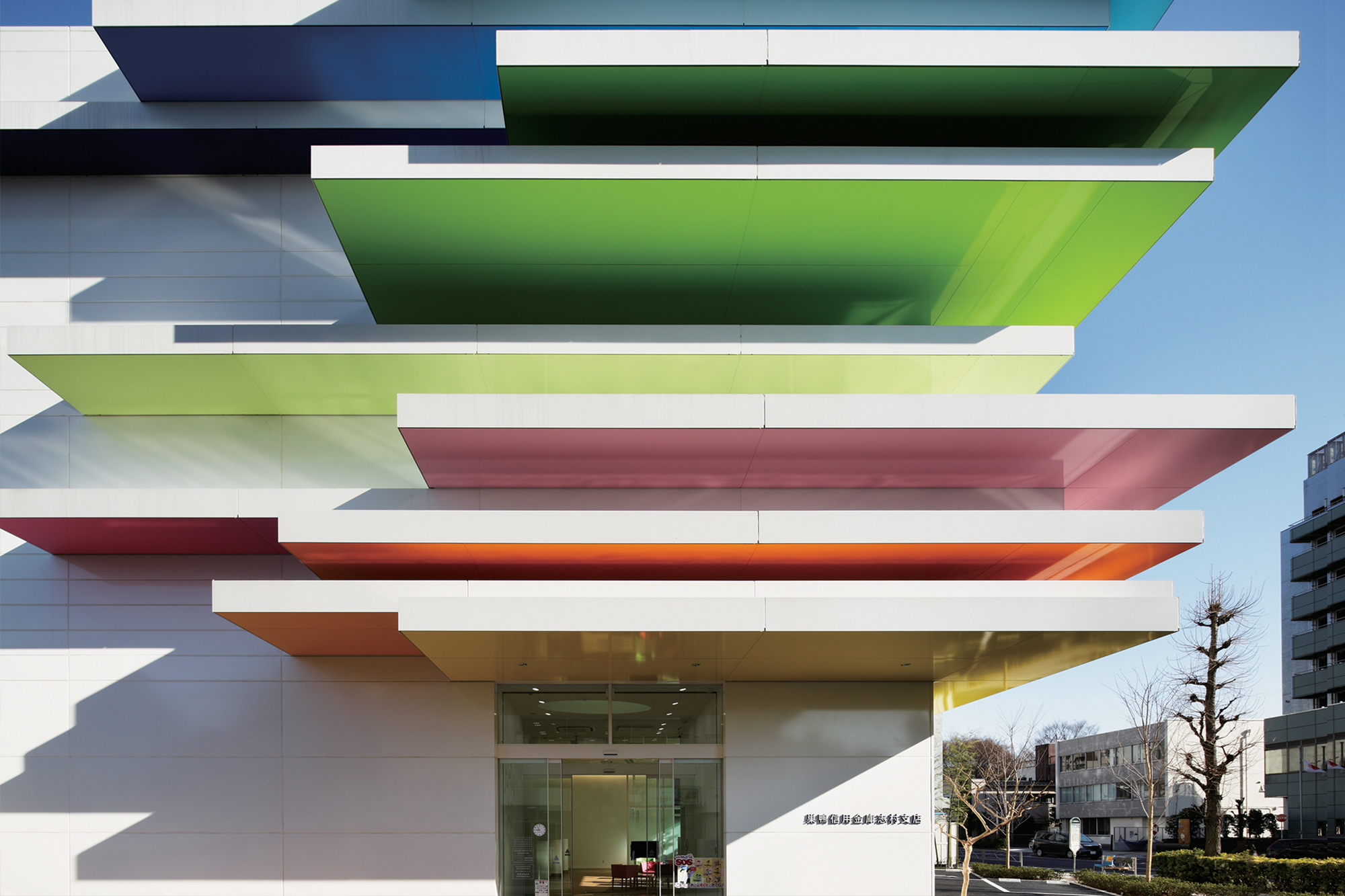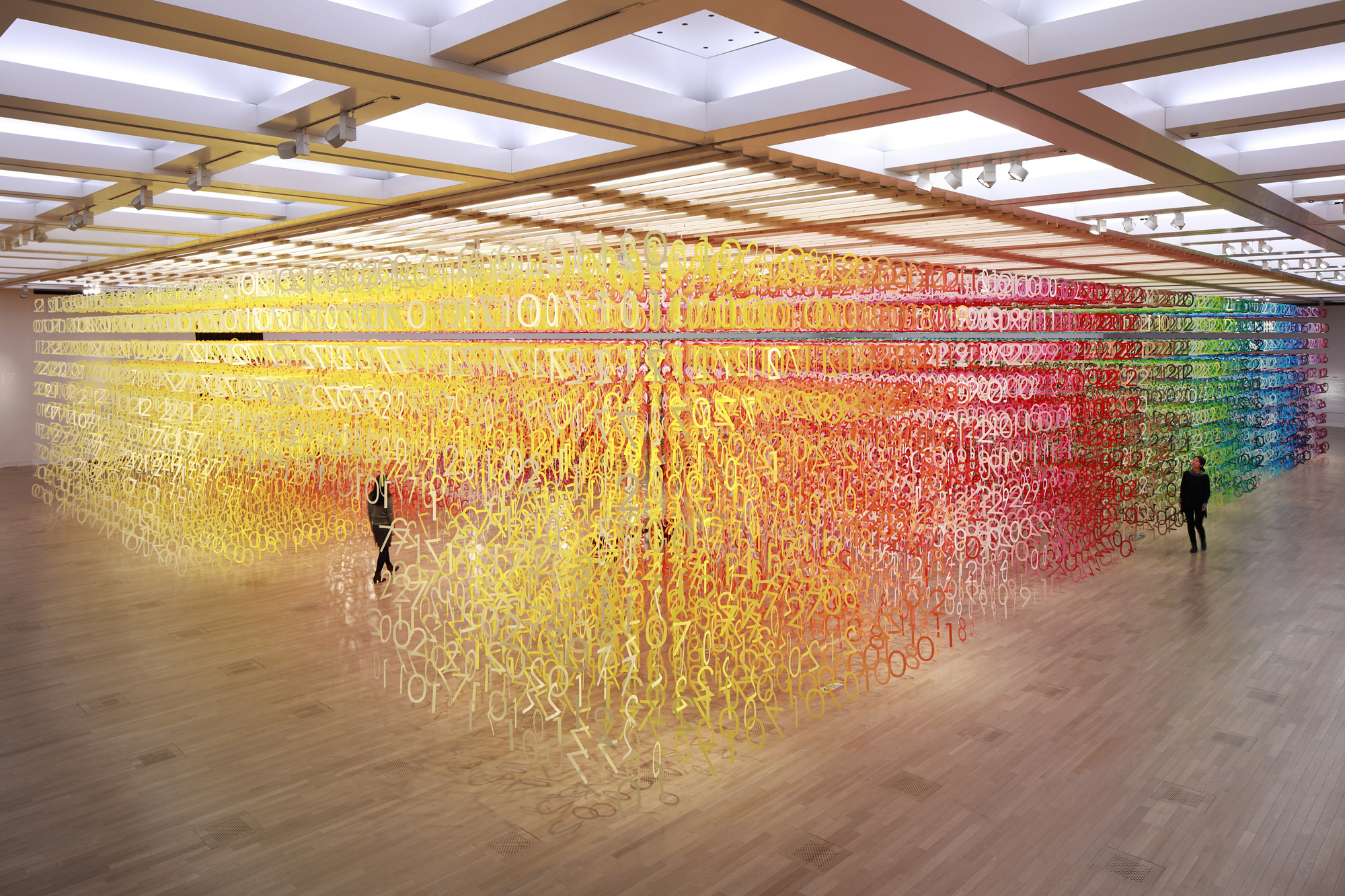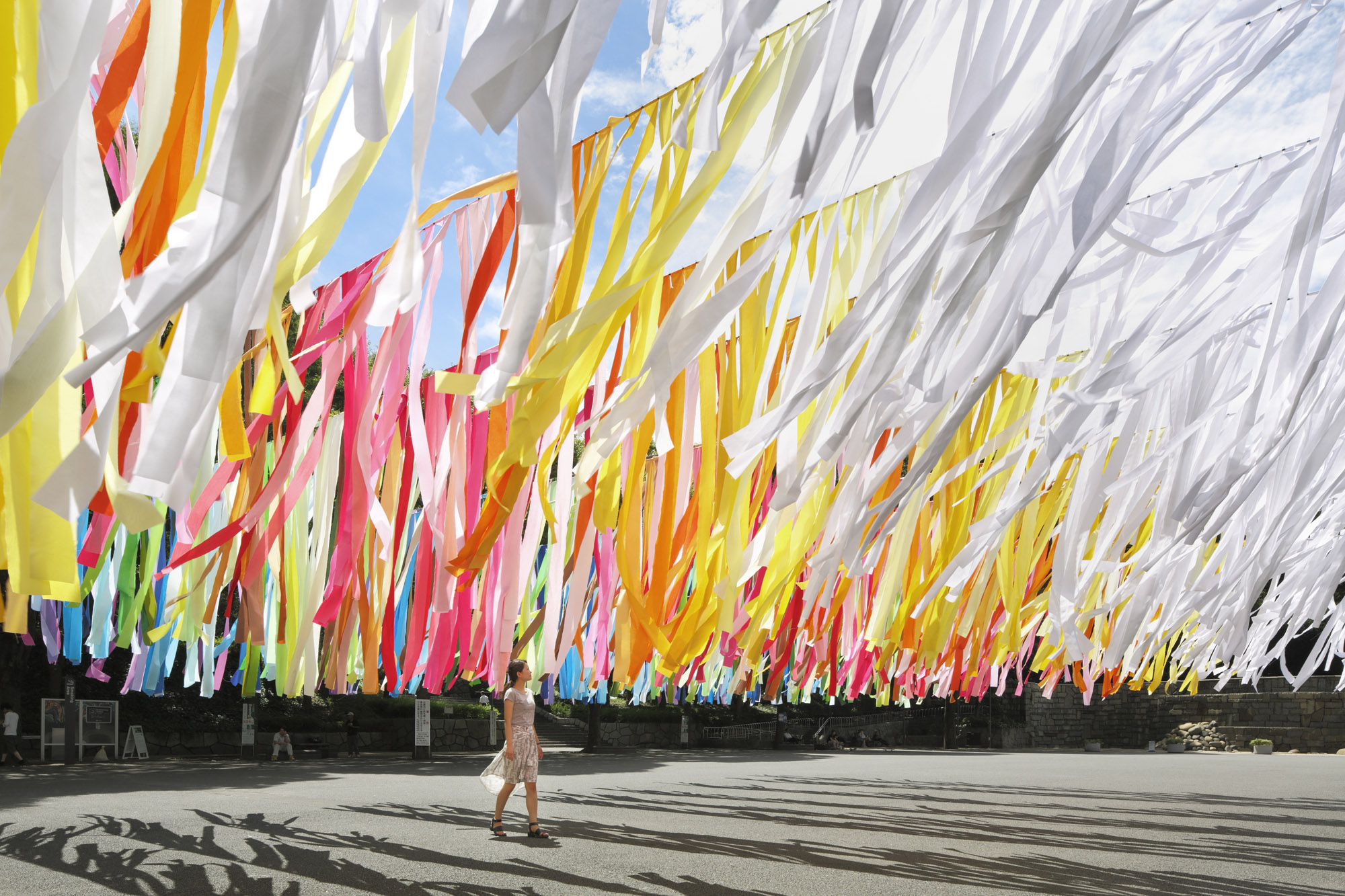 ---
Saad El Kabbaj, Driss Kettani and Mohamed Amine Siana
Maroc

Born in 1978 in Casablanca, Saad El Kabbaj studied at the Ecole Nationale d'Architecture of Rabat, Morocco where he graduated in 2003. He opened his office in Casablanca in 2005 and works on a various range of projects. He currently teaches at the UIR University in Rabat. Born in 1978 in Fes, Driss Kettani studied at the Ecole Nationale d'Architecture of Rabat, Morocco where he graduated in 2003. He currently teaches at the Mohammed VI Polytechnic University. Born in 1979 in Casablanca, Mohamed Amine SIANA graduated from the Ecole Nationale d'Architecture of Rabat, Morocco in 2004. He currently teaches at the UIR University in Rabat. They opened a shared office in Casablanca in 2005 working at the same time on personal projects and together on important commissions and competitions. The idea was to create a kind of workshop, with the benefits of exchanging and sharing ideas while having at the same time a personal range of expressions. Thus, they won the competition of the Taroudant University in 2006 which was completed in 2010. Another collaborative project is the Guelmim Technology School which was completed in 2011. This project was short-listed for the Aga Khan Award for Architecture. They also worked on the Laayoune Technology School, the Jacques Chirac School Group in Rabat, the BO 52 mixed-use in Casablanca or the Casablanca Grand Stadium competition. They try to combine a modern and contemporary approach while being very sensitive to the context and the spirit of the place, trying to find a meaningful and poetic sense of the space. Their work has been awarded by the Mimar Sinan Prize in Istanbul, the Archmarathon Award in Beirut, among others. Their work has also been published in numerous international publications and has been exhibited in Venice, Paris, New York, Shanghai, Melbourne and Milano.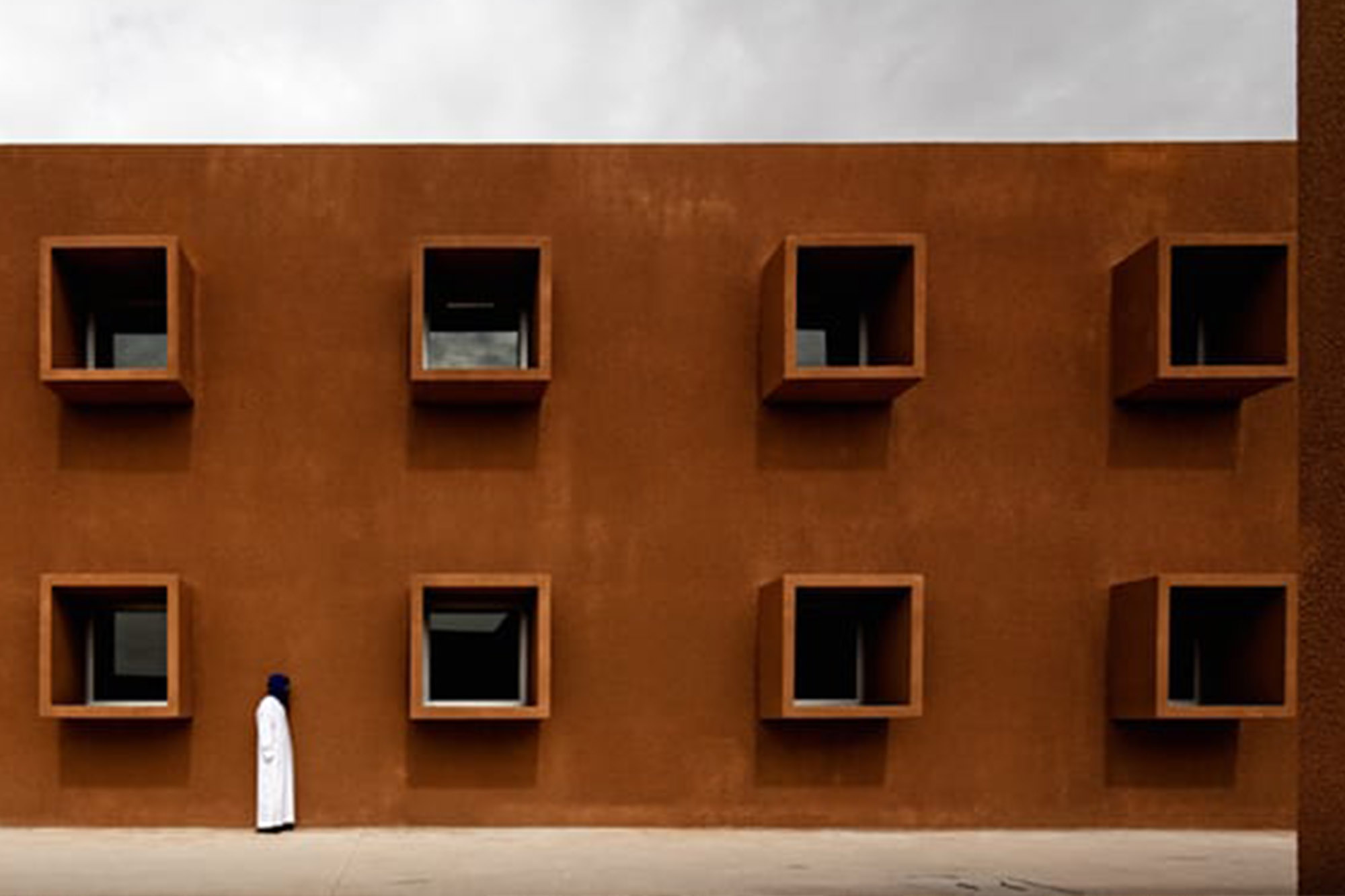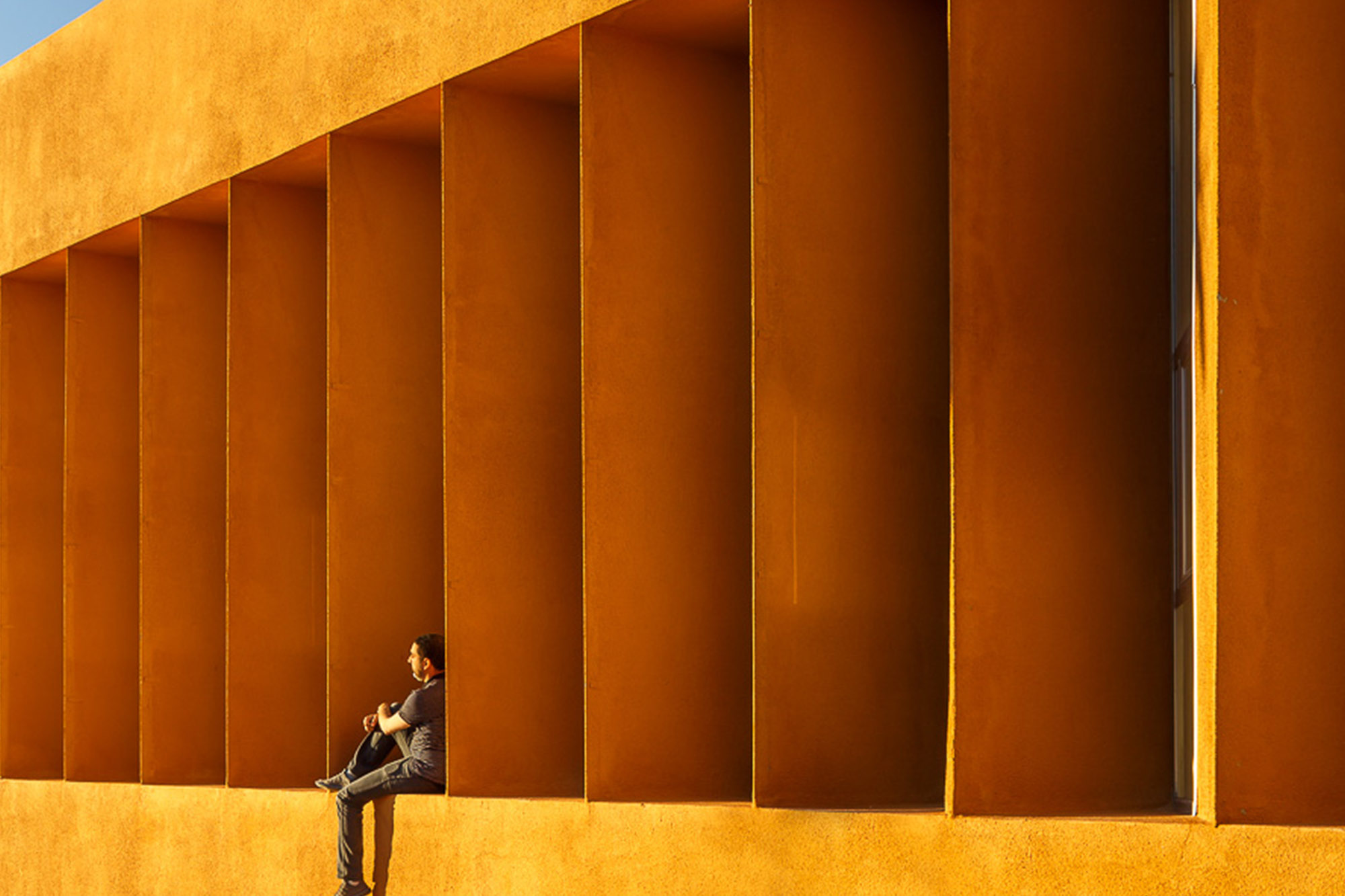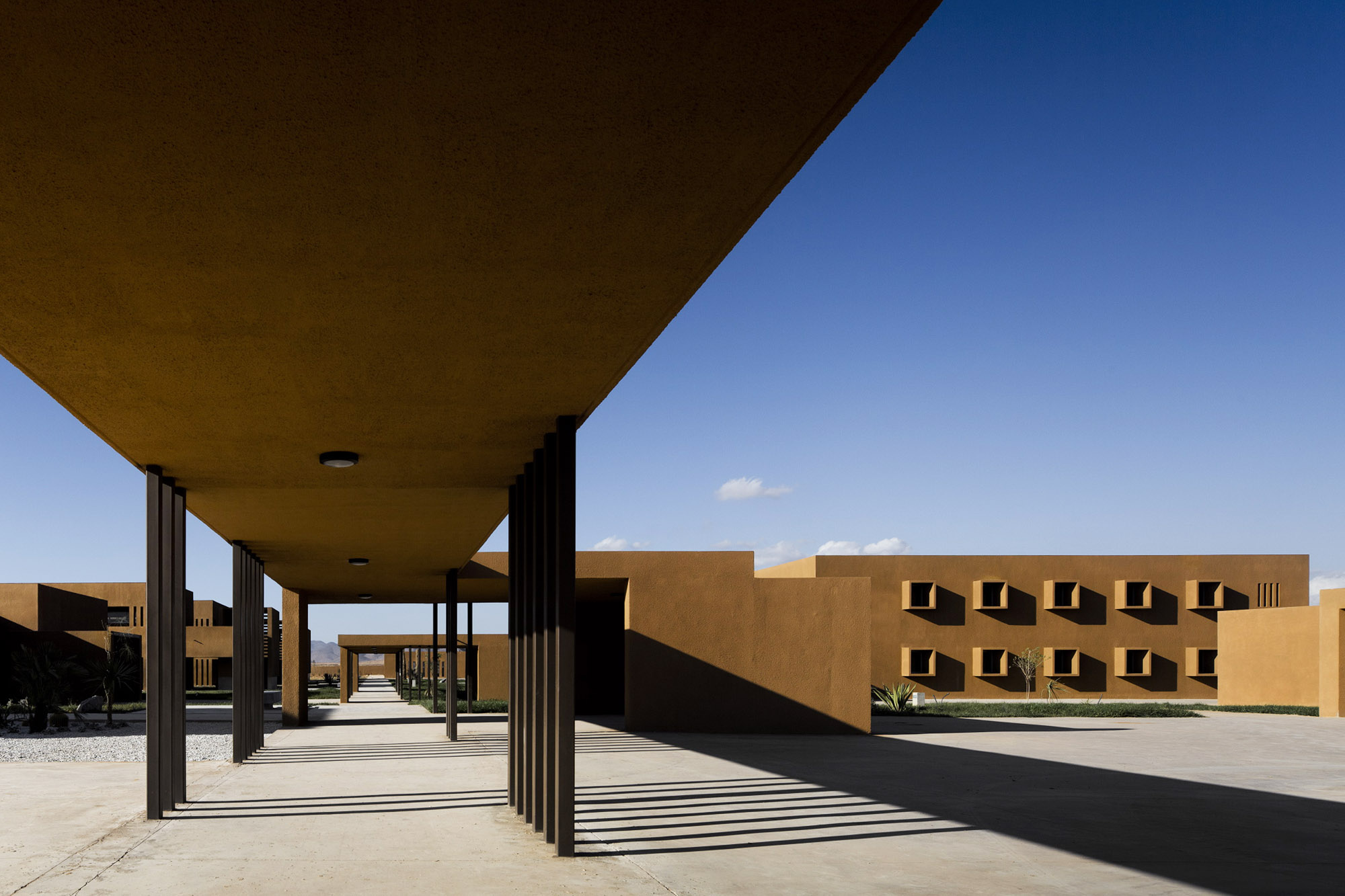 ---
Competition Committee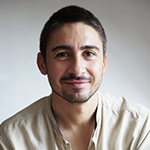 Raoul Vecchio graduated in Architecture and Engineering in 2015 at the University of Catania at. Humanitarian activist for emergencies and development, he specializes in human rights, assistance to victims of violence and Peacebuilding. In 2014 he founded the Humanitarian Organization Balouo Salo, of which he is president, dealing with projects in the diplomatic, media, planning and implementation fields. The projects are always focused on the objective of resolving emergencies and fostering self-sufficiency in the rural communities of developing countries, particularly in Sub-Saharan Africa. He teaches locally and internationally at Masters and Universities, and collaborates with NGOs and international organizations for development planning and the resolution of emergency situations in emerging countries. He is the writer of numerous books on architecture and humanitarian activism. Among his most important architectural projects: an anti-salt dam in Senegal to deal with a rare environmental phenomenon that causes malnutrition and poverty to over 80,000 people, the construction of solar wells with water decontamination systems to reduce infant mortality, the construction schools and educational centers to reduce illiteracy, the construction of shelters for women victims of violence. The approach is devoted to self-construction and community participation by means of educational workshops and the involvement of beneficiaries. Since 2015 it has raised awareness and trained over 25,000 inhabitants in 85 rural villages in southern Senegal, and offered educational support to over 18,000 schoolchildren in Senegal. He carries out continuous diplomatic and mediation activities and training of the local and international community on sustainable development and human rights. His humanitarian commitment has been recognized with various awards in the field of international solidarity and with honorary awards in the places where he operates.
---
Sebastiano D'Urso
University of Catania, Italy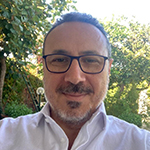 Sebastiano D'Urso, PhD and associate professor of Architectural and Urban Composition at the Department of Civil Engineering and Architecture, University of Catania. He carries out research activities looking at the contaminations of architecture with other disciplines. He shares research results to foster further contaminations by publishing them in journals and monographs.





---
Moulaye Diabate
Co-Founder Balouo Salo, Italy & Senegal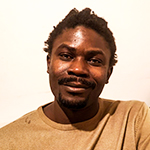 Moulaye Diebate, also known as Jali, co-founder of Balouo Salo, was born in Baghere, Senegal, in 1983. Inheriting an eight-century long tradition passed on from father to son, Jali is a griot. He has an innate passion for the kora, a traditional musical instrument of the Mandinka ethnic group, which is widespread across West Africa. After obtaining his scientific high school diploma, Jali moved to Dakar where he began his studies in Economics, but his music brought him to Italy, where he has been living since 2004. Jali is a cultural mediator with many years of experience in the field of Immigration. He is also enrolled in the register of experts at the Court and the Chamber of Commerce of Catania and he has proven experience in Translation/Interpreting in many foreign languages. In 2020, he graduated in Linguistic Mediation Studies with a dissertation titled "Migration and Refugee Rights in the European Context". Moulaye Diabate has also collaborated with national and international institutions and organizations in the field of linguistic and cultural mediation, as well as with NGOs in the field of protection of children's rights and integration.
---
Dario Distefano
Archicart, Italy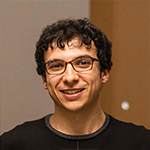 Dario Luigi Distefano is the founder of the innovative SME archicart, where he coordinates the technical and R&D departments. After graduating in engineering, Dario obtained a PhD in urban and territorial risk assessment and mitigation, developing his patented corrugated cardboard panel technology. He collaborates with several universities as an expert in low-tech and low-carbon building systems. Dario is vice-president of the non-profit association Balouo Salo, engaged in several humanitarian projects in the Casamance region, southern Senegal.




Join the competition
Register for the competition and submit your project