Architecture Competition Brief
Women's House
To promote gender equality in Africa

The objective of the architecture competition is the creation of a "Women's House" within a symbolic and environmentally friendly structure that is inspired by local traditions. A space in which associations and members of society will be able to meet and discuss the topics of equality and human rights, guaranteeing involvement and emancipation of the female community in favour of the region's social, economic, and political development. Gender equality is, in fact, not only a fundamental human right, but a necessary condition for a prosperous world. Ensuring that everyone has equal access to education, medical care, and employment, as well as a presence in decision making processes, will promote a sustainable economy that benefits society and humanity as a whole.
Today, in Sub-Saharan Africa, Oceania, and western Asia, due to financial, political, and cultural issues, young women are often prevented from being able to attend primary and secondary school. In North Africa, women hold less than one fifth of all paid jobs in non-agricultural sectors and in only 46 countries do women hold more than 30% of parliamentary seats. Precisely because gender equality is crucial to the future of new generations, it is number five on the list of "Sustainable Development Goals" established by the United Nations for the purpose of eliminating all forms of discrimination and violence, safeguarding the rights of all genders, and providing social protection services, thus guaranteeing female participation at all levels of decision making. Therefore, to promote this issue and safeguard women's rights, the theme of the competition is a "Women's House" which must integrate itself with the surrounding environmental and cultural context and promote the values of gender equality, reinterpreting them from the perspective of ecological and sustainable architecture that can be self-constructed with the local community.
The aims of the "Women's House" is to host meetings, seminars, labs, and any other activity that could be useful in reducing forms of discrimination, strengthening and promoting gender equality, creating awareness and knowledge, and stimulating involvement by all parts of society. The project will be self-constructed with the benefiting community and will therefore need to meet certain construction criteria. The structure will need to accommodate the following activities, which will correspond to certain areas that have been designed to be independent from or connected to one another, depending on the concept of the designer.

be easily built with sustainable technologies
that can be adapted for self-construction and which do not require the use of heavy vehicles or complex machinery;
make use of natural and/or recycled materials
available in the area so as to limit the environmental and economic impact caused by transport of materials and to generate revenue within the local context;
be integrated with the socio-cultural context
of the area by reinterpreting and respecting its traditions.

Management and Organisation
The structure will need to have an administrative space in order to allow for the management and organisation of activities.
One of the project's objectives is to encourage communication between institutions and associations in the area
The fundamental objective of the project is to promote gender equality and human rights through the organisation of awareness raising activities, seminars, labs, and exhibitions.

Participants will be sent (after registration) additional materials necessary for the project's development:
data sheets, prices, images, and characteristics of the primary materials; maps of the village of Baghere and the valley; overview of the Tanaff Valley; images of the village of Baghere, Tanaff, and the valley; CAD and photographs of the construction site; Layouts of the designs.



Awards
Cash prize + Internship at Kengo Kuma + Construction + Adoption at National model
5.000 €
Construction
Internship at Kengo Kuma
Ministerial adoption as a national model project
Sharing with UN Women and Africa Union
Exhibition & Events
Publication on the official book & magazines
Certificate

1.000 €
Internship at Miralles Tagliabue EMBT
Sharing with partners
Exhibition & Events
Publication on the official book & magazines
Certificate

500 €
Internship at SBGA
Sharing with partners
Exhibition & Events
Publication on the official book & magazines
Certificate

2 Honorables Mentions
Chosen by Kengo Kuma & organization
100 €
Sharing with partners
Exhibition & Events
Publication on the book
Certificate

Sharing with partners
Exhibition & Events
Publication on the book
Certificate

Exhibition & Events
Publication on the book
Certificate

All awarded projects will be published in the competition's official book, in the official website of the winning projects , in social networks of the competition. All project will be transmitted to all media partners, international architectural websites and magazines. All projects will be shared with international, national and local institutions and associations. Prints, events and exhibitions of the awarded projects.
Senegal - Africa
The location of the project is southern Senegal, a country in north-west Africa on the Atlantic coast, bordering Mauritania, Mali, Gambia, and Guinea. The country has a population of 16 million people, concentrated primarily around the capital, Dakar. The southern region, south of Gambia, is known as Casamance due to the presence of the Casamance River, and is subdivided into three administrative regions: Ziguinchor, Sedhiou, and Kolda, with a total of 1.5 million inhabitants. The central region, where the project is to be developed, is Sedhiou. This region, created in 2008, is one of the least developed in the country, with an average rate of urbanisation equal to 10% and a poverty rate of 92%. This region is prevalently agricultural and the villages have, on average, 1500 inhabitants. The capital of Sedhiou has a population of approximately 200,000 people.

Baghere
The "Women's House" will be built in the municipality of Baghere, bordered in the north by the Balmadou forest, in the south by Guinea Bissau, in the east by the town of Niangha, and in the south/north west by the municipalities of Simbandi and Dioudoubou. The village of Baghere has a spiritual-religious orientation due to the presence of the tomb of the famous marabout Younouss AÏDARA, who made a lasting contribution to the promotion of peace and prosperity in the region. From a geomorphological perspective, the terrain is predominantly clay-sand. There are a series of ferruginous tropical plateaus, formed by small lateritic rocky outcrops and small argillaceous valleys along tributaries of the Casamance river, with a slight slope and which lend themselves to rice farming.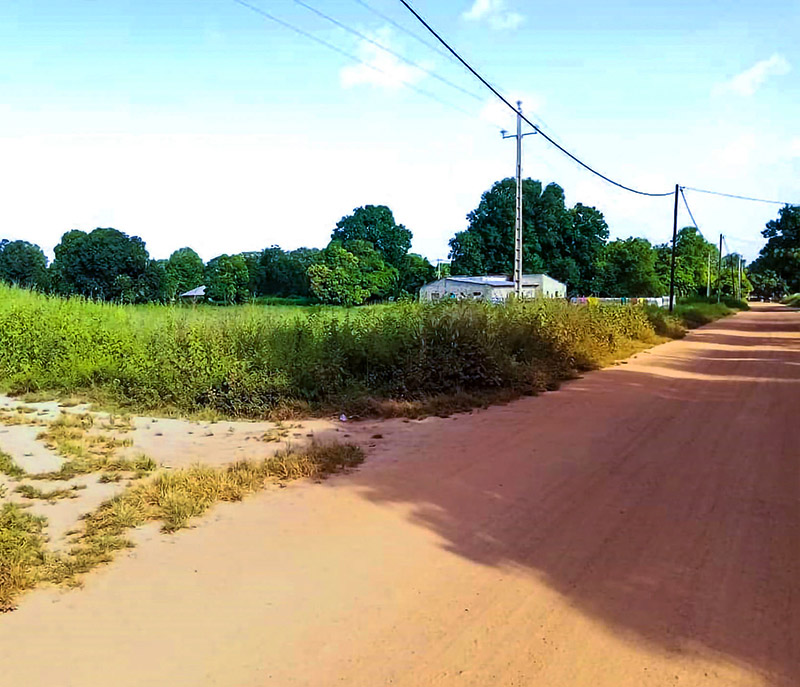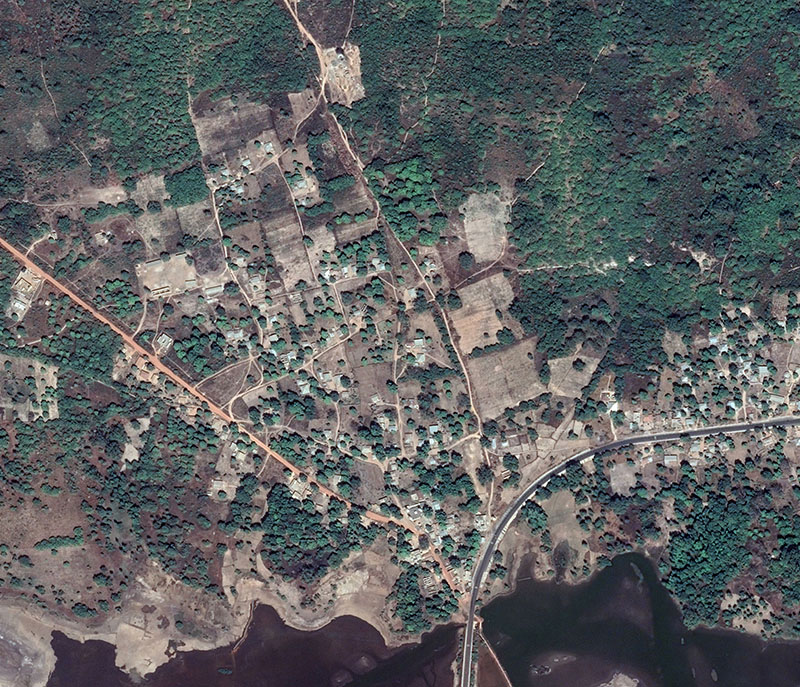 The competition focuses on gender equality and emancipation of women, based on the fundamental laws of human rights, as well the declarations and conventions of international organisations including the United Nations and the African Union.
Below are several of these fundamental tools (made available to participants):
- Convention on the Elimination of all Forms of Discrimination Against Women;
- Gender Mainstreaming Strategy For Promoting Gender Equality;
- Protocol to the African Charter on Human & Peoples Rights and Woman's right in Africa;
- Solemn Declaration on Gender Equality in Africa;
- The Universal Declaration of Human Rights.

According to these declarations and conventions, "gender" refers to the social attributes and opportunities associated with being male or female and to the relationship between men and women and between boys and girls. These attributes, opportunities, and relationships are a social construct and are learned through processes of socialisation. Gender determines that which is expected, permitted, and valued in a man or woman in a given situation. In most societies, differences and inequalities between men and women exist in terms of assigned responsibility, type of employment, access to and control of resources, and decision-making opportunities. Other important criteria for socio-cultural analysis include class, race, poverty level, ethic group, and age.
On the other hand, equality between men and women (gender equality) refers to having equal rights, responsibilities, and opportunities. Equality does not mean that men and women are the same, but that the rights, responsibilities, and opportunities of each do not depend on the fact they have been born male or female. Gender equality implies that the interests, needs, and priorities of both men and women are taken into account while recognising the diversity of different groups. Gender equality is not, therefore, an exclusively female issue, but one that should fully interest and involve men as much as women. Equality is both a human rights issue and an indicator of sustainable development which focuses on people in observance of international human rights.

Global Gender Gap
One of the fundamental parameters for evaluating inequality/equality between genders in specific contexts or sectors, is the "Gender Gap", an index based on the weighted average of the population. In 2020 the Global Gender Gap index stood at 68.6%. This means that, on average, the gap to be closed in order to obtain global gender equality is currently 31.4%. An index of 100% would indicate perfect equality between men and women. In the past few years, out of 149 countries, 101 have improved their index and 48 have seen their index remain unchanged or decrease. Unfortunately, no country as of yet has achieved gender equality. Iceland has achieved the best result with an index of 82%. The global "top ten" includes four countries in Northern Europe (Iceland, 1st; Norway, 2nd; Finland, 3rd; and Sweden, 4th), one Latin American country (Nicaragua, 5th), one East Asian country in the Pacific region (New Zealand, 6th), three other countries in Western Europe (Ireland, 7th; Spain, 8th; and Germany, 10th), and one country in Sub-Saharan Africa (Rwanda, 9th). Until now Sub-Saharan Africa has closed 68% of its gender gap. This result represents significant progress as compared to the previous year, reducing the number of years required to close the gender gap, now estimated at 95. Among the 33 countries on the continent, 21 have improved their index and 12 have regressed as compared to the previous year. The most progress has been registered in Ethiopia, a country that reduced its gap by almost 5% in one year and has currently closed 70.5% of its overall gender gap. Only three countries have achieved educational equality: Botswana, Lesotho, and Namibia. Gender equality in terms of health and survival is relatively advanced in most countries, while life expectancy remains low for both men and women in many countries. Women's participation in the workforce is relatively high in most Sub-Saharan African countries. In Burundi, Guinea, Rwanda, and Sierra Leone there are at least as many women as men in the labour market, and in Senegal, the country with the lowest productivity, at least 36% of women are in the labour market. In terms of political empowerment, aside from Rwanda (the only country with a parliament made up of 50% women), 21 countries have between only 20% and 30% of parliamentary seats held by women. In Nigeria only 3.4% of the members of parliament are women. Similarly, women represent between only 8% and 18% of ministerial positions in 15 countries. Rwanda, South Africa, and Ethiopia are significant positive exceptions, with more than 48% of their parliamentary ministers being women. Senegal, the country which is the focus of this competition, has an overall index of 68%, ranking it in the 99th position globally. Equality in politics and decision-making opportunities has a very low index of 33%, however within the average for Sub-Saharan countries, while economic opportunities in general are at 55%.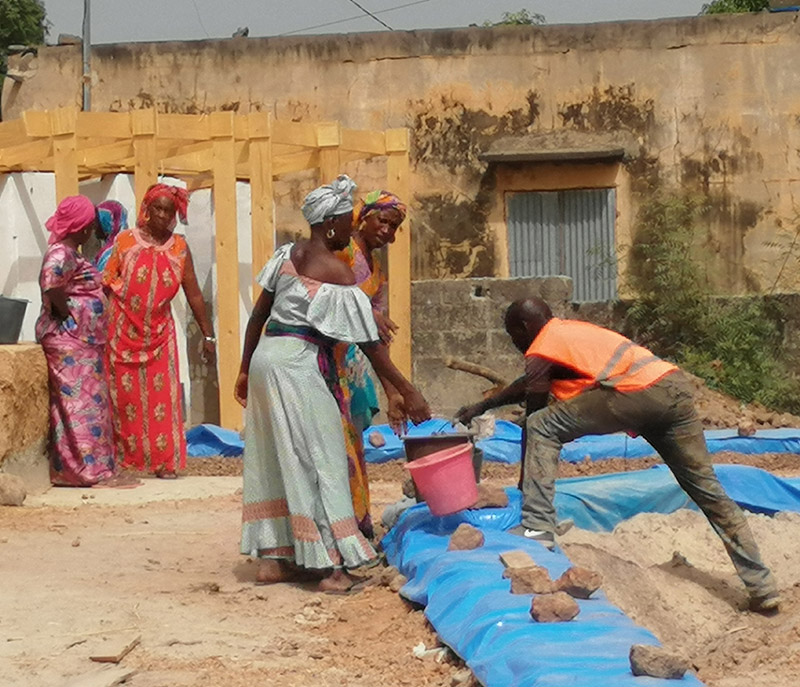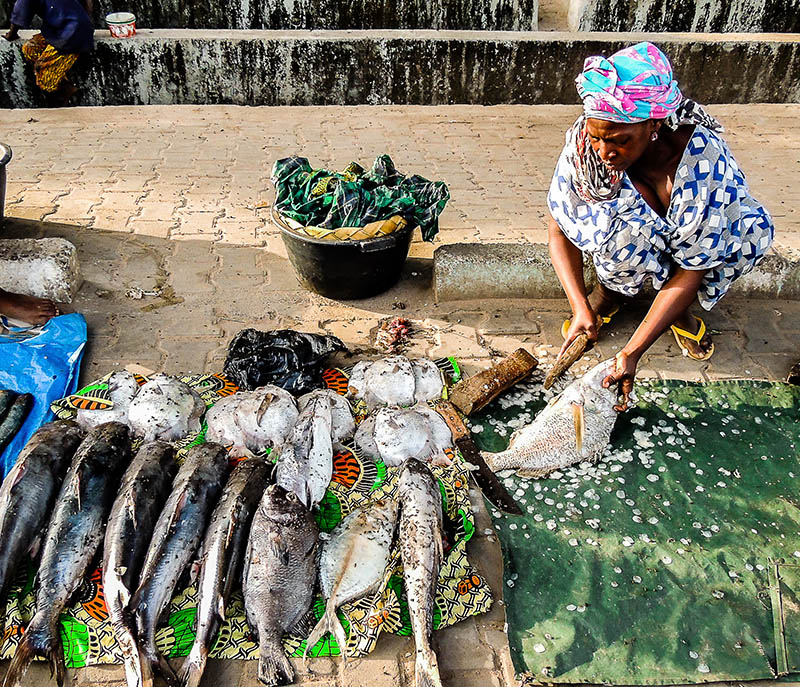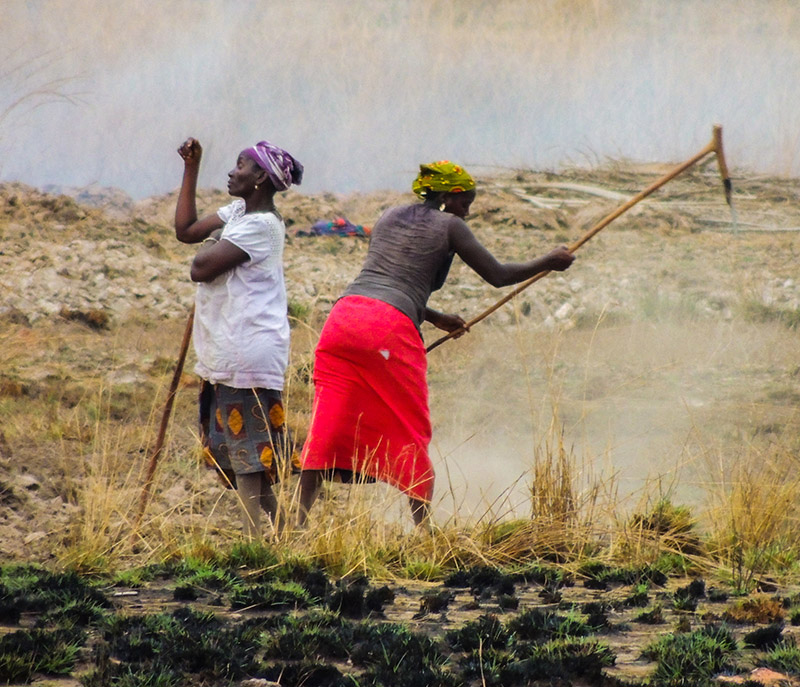 why gender equality is a fundamental goal for humanity
Join the competition
Register for the competition and design your architecture